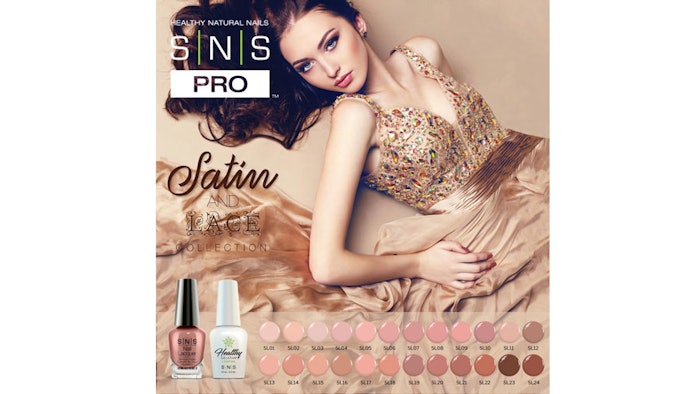 Signature Nail Systems 
(SNS) has announced the launch of Satin and Lace, a new collection of nude nail dip powders created for their seductive appeal. 
"The perfect nails can give a woman irresistible allure. We have crafted this new collection for shameless sex appeal. With 24 shades of nude, Satin and Lace sends a scintillating message: to be tempted is human, to succumb divine," SNS CEO Joe Nguyen says.
The names of the sensational new collection from SNS speak for themselves: Dive Into Ecstacy, Linger in Lingerie, Stay the Night, Deep Plunge and more.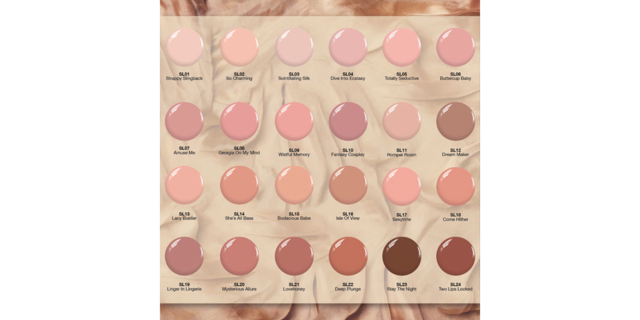 The entire Satin and Lace collection is matched with SNS GelStar and SNS Lacquers, so fingers and toes can share the pleasure of these spine-tingling colors. 
"Each color in the Satin and Lace collection comes with the added protection of our new and powerful Enhanced Antibacterial Formula, so health, beauty and sensuality all come together in one supreme nail experience," Nguyen says. 
The collection is available now to all SNS Distributors and to professionals shopping at SNSNails.com.