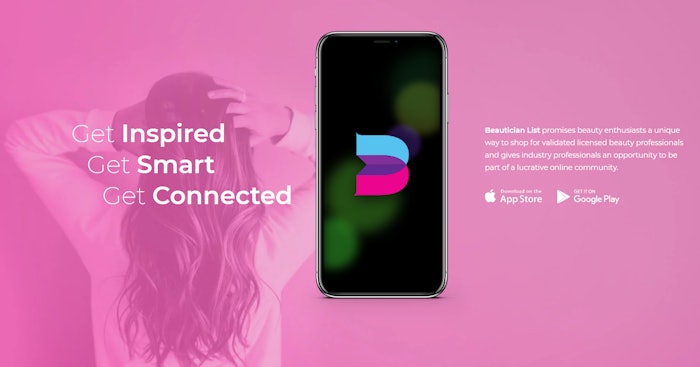 Courtesy of Beautician List
Beautician List
has added new services and features to support the business community and helps promote industry safety!
Beautician List is an online solution for identifying licensed beauty specialists, which empowers industry pros, businesses and consumers to vet licensed beauty practitioners.
The platform's latest features now provide even more support at the business level, serving an easy and convenient way for businesses to verify beauty licenses for various business needs.
For businesses hiring new beauty pros, the platform offers comprehensive onboarding solutions and individualized customer support for every step of the process. The platform helps distributors looking to automate the first step in the customer onboarding process. Beautician List also collects resale and W-9 certificates from qualifying users, allowing businesses to leverage the service to support compliance.
"By connecting consumers with verified licensed professionals and providing businesses with key verification tools, Beautician List is really aiming to make our industry better," said Beautician List founder and CEO Dasha Minina. "All the pros found through Beautician List are licensed professionals who maintain the highest quality of health and safety standards—a huge concern that continues to plague the beauty industry. We could not be prouder to be part of the solution to the problem."