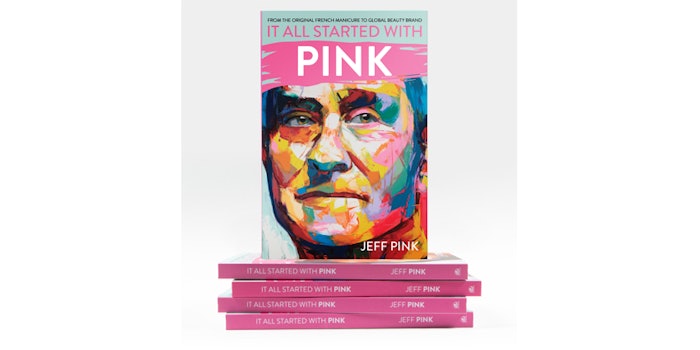 Courtesy of Jeff Pink
Jeff Pink, ORLY founder, has released his very own memoir, marking the 45th anniversary of the brand.
In the memoir, Pink details his journey as an immigrant who grew a small beauty supply shop in Tarzana, Los Angeles, to an internationally renowned beauty brand with a state-of-the-art factory and headquarters in Los Angeles.
Pink also details the origin of the iconic original French manicure from its beginnings in Hollywood studios to Paris Runways, as well as creating the first color collection for nail polishes in the late '70s, The Winery Collection.
Readers will learn about building humility, reaching out for help, taking chances on people and ideas and understanding the need to constantly evolve to stay on top.
Today, ORLY produces more than 750 products for nail color and care and is distributed throughout the United States and 40 countries worldwide.
"Jeff uses his experiences in the cosmetic and fashion world to illuminate the reader to the opportunities and challenges faced by an entrepreneur with a passion to succeed. He provides the reader with the success stories and also the challenges that he faced. His telling of the seminar that changed his dealings with employees hit home to me. I think this is a must read for everyone interested in the cosmetic business as well as anyone interested in a true depiction of life as an entrepreneur," said John Servatius, CPA.