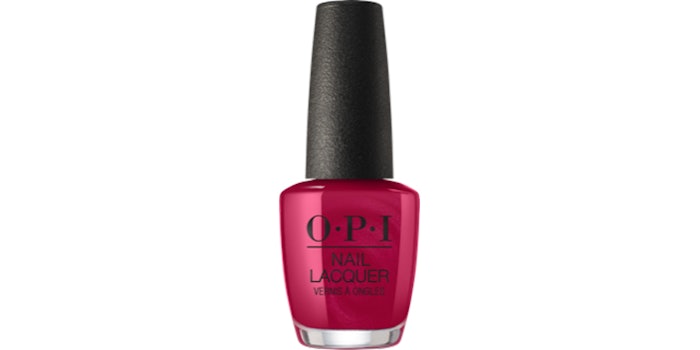 OPI wants to kiss cancer goodbye by showing support to the cancer community through a social media campaign with Stand Up to Cancer (SU2C).
The campaign, which will run from February 8-14, 2021, encourages cancer caregivers and the general public to post a photo blowing a kiss to a loved one with the iconic OPI Red shade and #KissCancerGoodbye.
In addition, OPI has pledged to donate $25,000 to SU2C and include a donation widget on opi.com to collect contributions to the mission.
"I'm so grateful to be able to make a difference with the help of OPI," states OPI co-founder and brand ambassador Suzi Weiss-Fischmann. "Giving back is a huge part of the brand's DNA and giving to charitable causes has been an integral part of OPI's core values since day one. Everyone can participate in this campaign and wear OPI Red. It's so important to do our part to raise awareness, and this is a simple way to make an impact."