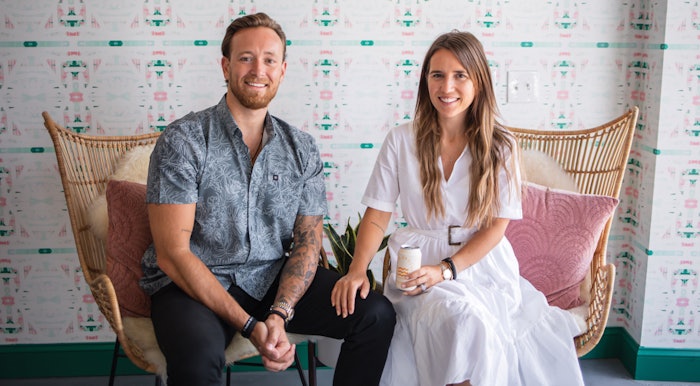 The Look Freecoat was created out of necessity and the idea that everyone should be able to receive services in a safe and fun environment. Many salons do not offer a true nontoxic option; we provide a 6-free or better promise, meaning we omit six of the most harmful chemicals found in nail polishes. In addition, our salons have medical-grade air filtration systems and vented manicure tables; our pedicure tubs are jet-free, as jets are breeding grounds for bacteria and fungus if not cleaned regularly and correctly; and we provide a new, disposable manicure kit for each guest, which they are sent home with.
Not only do we strive to provide a clean and toxin-free environment, but we also pride ourselves on our super-cool and unique nail art. When our guests walk through our doors, we want them to feel a sense of tranquility, free from odors found in most nail salons—so not only do our studios smell good, but our vibe is also light, airy and fun.
Signature Services Our most popular service is The Gel Coat Mani and The Coated Pedi. The manicure service includes nail shaping, cuticle care, our in-house signature organic exfoliating sugar scrub, light massage and a hot towel. Pedis also include a hot foot soak and callus reduction. Each service includes our long-wear European 10-free gel application or nontoxic nail polish. Our nail techs go above and beyond to give our guests a luxurious experience to make them feel like their best selves.
The Goods All of the products that we use in the salon are nontoxic, from nail polish to lotion to cuticle oil. We strive to make every service as clean as possible, starting with the products we use. Our retail area offers a variety of clean beauty products from various vendors, including Freecoat's own signature organic sugar scrub and nontoxic candles. In an effort to incorporate a local feel to each studio, we include art, apparel and accessories from local vendors in the area.
Outreach Our volunteer opportunities are led by our director of community outreach. Every month, we make donations to local charities and provide our staff opportunities to volunteer in the community.
Social Life We have accounts for the overall Freecoat brand, as well as individual accounts for each studio location. The main pages are used to provide industry information to help educate our followers on the clean and nontoxic beauty space. We also us them to highlight our amazing nail techs and their work, and to keep our followers up to date with studio changes, including where they can expect to see new and upcoming studios through our franchising model.
Renew & Refresh We began construction on our Mount Pleasant, South Carolina, location in January to provide the studio with a fresh and clean look. Since acquiring the brand, new signage has been provided for each studio, and a grand opening is in the works to highlight studio changes, new ownership and even more nontoxic services. We feel it's important for our guests to have a chance to understand who Freecoat is, what our core values are, and to have a chance to meet our founders and team.
COVID Concerns Freecoat has always gone above and beyond state board regulations and OSHA requirements, but we have implemented additional precautionary measures in our studios for our guests and employees to feel safe during the pandemic, including sneeze guards at manicure tables, face masks, gloves for service providers, social distancing protocols, additional cleaning and sanitizing of products, and encouraged online booking.