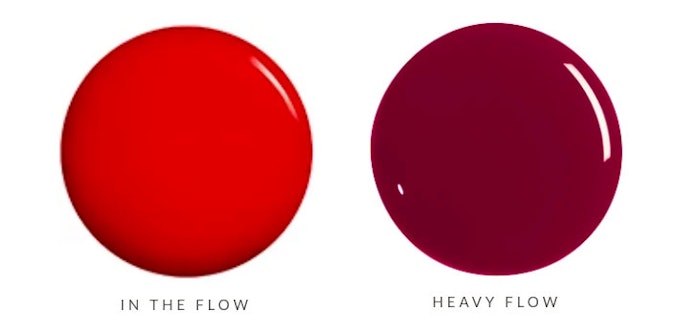 In The Flow and Heavy Flow are two limited-edition SpaRitual polishes for the brand's Polish For a Purpose initiative.
Available through October 2020, the two nail polish shades will help raise funds for the Los Angeles Alexandria House and The Pad Project. According to SpaRitual, more than 75% of all the two shades' proceeds will be donated directly to these organizations to help provide period care products to their community.
Both shades retail for $30.
To coincide with the launch of In The Flow and Heavy Flow, Polish for a Purpose will host "Sunday Act of Service" for a conversation about menstrual equity and self-care advocacy with Melissa Berton, executive director of the short-film "Period. End of Sentence." and Shel Pink, founder of SpaRitual. The conversation will take place on Sunday, August 23, 2020.