Come January, NAILPRO will celebrate its 30th anniversary—that's 30 years of industry education, tutorials, nail art, product launches and profound stories about the lives of nail professionals.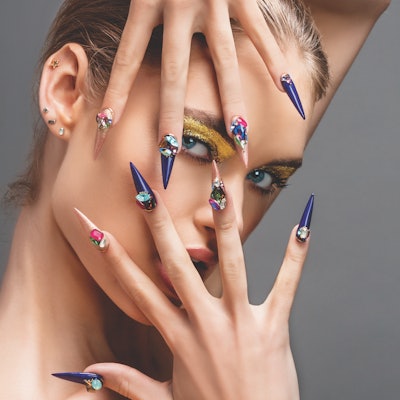 Countless talented nail techs have walked through our doors, sharing their artistry and vision, while inspiring new techs who are just starting out. We've hosted annual trade shows, NAILPRO Pasadena and NAILPRO Sacramento, leading up to our World Cup 2020 and held contests and giveaways. We've watched the industry grow, from the innovation of gel polish to the proliferation of the internet and social media, meanwhile increasing our social following and community of nail professionals on our Instagram and Facebook profiles. Many friends have been made and lives have been changed simply through the art of nails.
To celebrate this milestone, NAILPRO will continue to bring all that you've come to know, love and trust about the brand in the coming year, including commemorative covers and memories from dedicated readers, as well as more engaging and original content in the magazine and online. We look forward to sharing the upcoming year with you!
—A letter from our executive editor, Stephanie Yaggy Lavery
[Image: Courtesy Cory Sorensen from our November Cover Shoot]