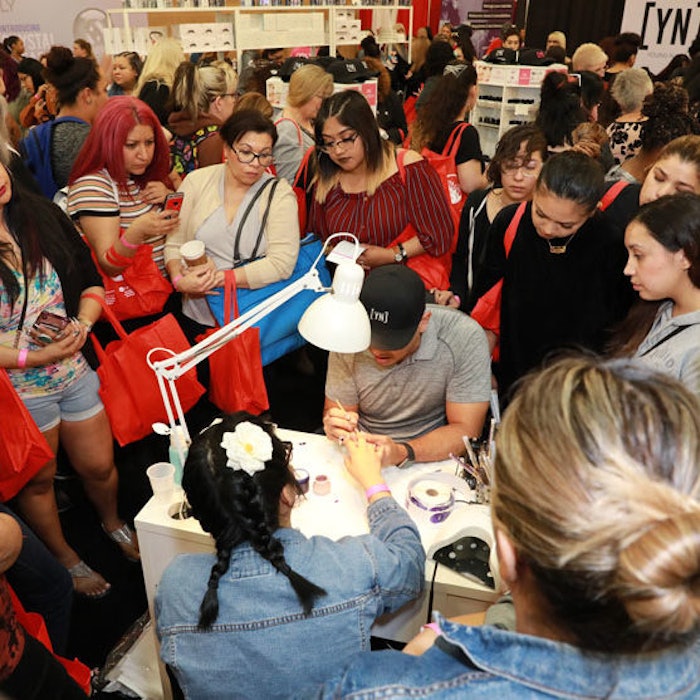 More than 2,200 nail professionals attended the annual NAILPRO Pasadena show at the Pasadena Convention Center, in Pasadena, California, where they enjoyed educational classes, product demos, shopping, catching up with familiar faces and meeting fellow nail artists for the first time—not to mention some major prizes and giveaways! Manufacturers showcased their newest launches and upcoming product lines, as well as demonstrated trending techniques. Meanwhile, competitors tested their technical skills in the NAILPRO Competitions in Cinco de Mayo-themed 3-D Nail Art, Soak-Off Gel, It's All About the Bling and Salon Success: The Other Side categories at the 2019 NAILPRO Competitions.
RELATED: Pasadena 2018: Blending Light Elegance ButterCreams
Join us for this year's
NAILPRO Sacramento
September 22 in a brand new venue!