View this post on Instagram
Prestigious hairdressing event TrendVision, introduces newly-added categories to the Beauty Envision Awards.
"TrendVision is expanding and introduces the Beauty Envision Awards," says senior creative director Carole Protat. "We continue to celebrate the craft and hero our professionals, while expanding to include more categories, allowing more artists to share their creations and elevate the industry."
View this post on Instagram
July 21, 2019
Finalists will showcase their talents in nine unique competition categories: TrendVision Color Artist of the Year (#usWellaColorArtist2019), Editorial Hair (#ghdeditorial2019), Creative Hair (#SebastianCreates2019), Men's Hair (#SebManHair2019), Total Transformation (#KadusTransformation2019), Bridal Hair (#NioxinBridal2019), Nail Art (sponsored by OPI, where competitors will showcase their nail artistry #OPINailArt2019), Future Star (#ICANStudent2019) and Salon Team, (Gather your salon team, and use four models to tell a cohesive story. Judges will look for combined skills and creativity. The winning salon team receives a VIP invitation to the Beauty Envision Awards event. This category does not compete on stage at the Beauty Envision Awards #SALONSQUAD2019.)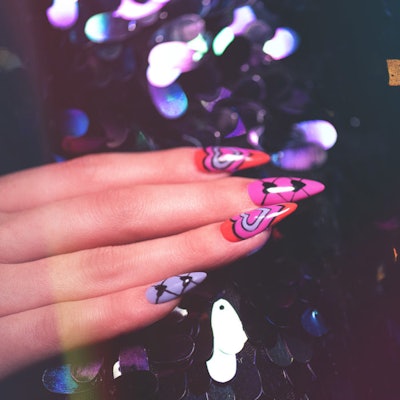 To enter, competitors should post a photo of the final look on Instagram with the applicable category hashtag and mention @wellaeducation in the caption. Entrants may enter as many categories as desired, but each entry must be of a different finished look and image. Entries open midnight, February 1, 2019, and close midnight May 1, 2019. Semi-finalists are judged via online voting and by a judging panel of top industry professionals. Ten semi-finalists per category will be announced online May 24, 2019.
View this post on Instagram
The winner of each category will receive: a $5,000 visa gift card, $1,000 studio voucher and 12 months of ongoing digital education.
Winners of Wella Color Artist of the Year will qualify to attend the International TrendVision Creative Retreat. For more information on how to enter, rules and regulations visit here.
—by Angelina Lewis
[Images: Courtesy Beauty Envision Awards; Instagram]