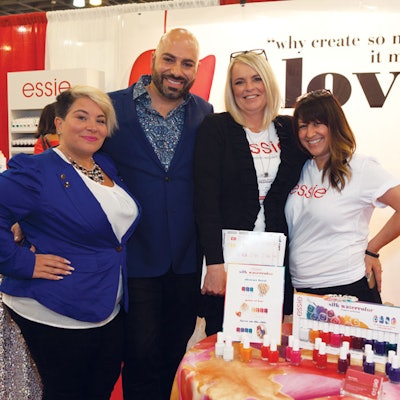 Family, friends and the beauty industry are mourning the loss of Gino Trunzo, 46. He was a pillar in the nail industry, perhaps most notably as the director of education for Essie, and he was instrumental in launching numerous spas and salons across the country, including his own, Rescue Hand & Foot Spa in West Hollywood, California. His most recent endeavor was imparting wisdom in the hair industry as the assistant vice president of business development for Redken. More remarkable than his resume, however, was Gino himself. Unbelievably kind and openhearted, he made an indelible mark on everyone he encountered. He was a leader, a mentor, an inspiration and a friend to so many. Gino is survived by his husband, Jon; his mother, brothers, sisters and extended family; and his two Yorkie fur babies, Monti and Lily. He will live on in those he touched the most.
"I'll never forget Gino wearing his requisite black T-shirt with the word Essie stretched across his chest like a superhero's moniker. Compared to my 5-foot-tall frame, he seemed to be a behemoth of a man, capable of lifting a train with his bare hands. It never ceased to amaze me that such a brawny man could have such a tender heart. Gino possessed the unique ability to make everyone feel truly special. He was charming and his enthusiasm was infectious; it was impossible to be in his presence without feeling as though you were somehow part of something bigger. Gino treated his Essie team like family; his loving and patient approach not only helped shape our talent as professionals, but also molded us as individuals. Gino gave me unwavering confidence in my talent as an artist. While I mourn his passing, I can't help but wonder how the nail industry will mourn the loss of a man who not only helped bring significance to our profession, but also dignity, love and respect to the individuals who worked in it." —Jolene Brodeur, freelance nail artist.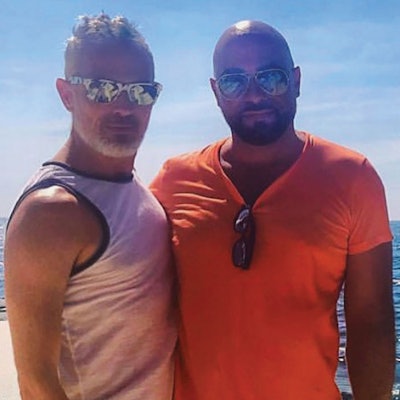 "When I first met Gino, it was instant chemistry—and our friendship grew as the years went on. I felt like I had known him my whole life. His smile could light up the darkest room; his attitude toward life was so positive and fun; and he was a class act in the nail industry. He was innovative, selfless and always willing to help. I found myself in so many situations where I would think about him and what he would do, and it helped. I used to joke with him that I was going to make bracelets that said "WWGD" (What Would Gino Do?). He was so motivating, charming and smart. Gino was one-of-akind—a golden soul with a true heart. I will miss him every day and never forget his words and advice." —Katie Cazorla, owner of The Painted Nail
"I remember meeting Gino for the first time: He had this wonderful ability to make everyone he spoke with feel like they were the most important person he had ever met. He brought humor, kindness, love and intelligence to everything he did. And his appearance matched his inside: He was always dressed to the nines from head to toe—including his nails! He touched so many lives in our industry. We truly lost one of our best. Gino will always be remembered and missed." —Deborah Carver, publisher of NAILPRO
"Gino will leave an imprint on the Essie brand that far exceeds the five years he spent with us, as his contributions were truly intangible. Those who knew him were entranced by his infectious laughter and vivacious spirit, as well as inspired by his incredibly dedicated work ethic. He had a true zest for life and led by example—a trait that we can all learn from—showing unwavering dedication to his team and the beauty industry as a whole. I'm sure Gino will be emulated, but never replicated, as he is one-of-a kind and will be greatly missed." —Carolyn Holba, global general manager of Essie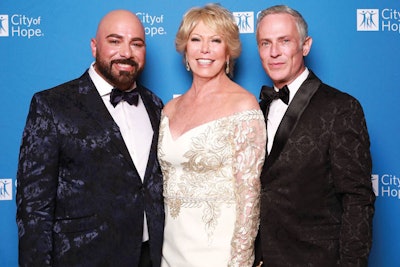 "Gino was my mentor and later took me in as family. He was 'GG' to me. I first met him during an interview at his old salon, Rescue Hand & Foot Spa. I was shaking while performing the practical part of the interview: a manicure on GG himself. He tapped my hand and in a singing voice purred, "Don't be nerrrvooous." Over the years, his guidance shaped my career, and I truly believe I wouldn't have gotten to where I am without his support. These are the things that GG taught me that I will carry with me forever: It's the little things that count. I used to roll my eyes at him in the salon constantly scrubbing the phone, getting hyped up if there were a toenail on the floor or freaking out if a used cotton ball sat on my table for more than two seconds. But I now understand his demand for immaculate appearances and how important that first impression is.
Time is money. He taught me that whomever is on time wins and has the upper hand. Now, I work tirelessly to be someone who arrives on time. Presentation is key.
Presentation is a sign of preparedness. GG would have his outfit picked out three days before for any meeting, big or small. He was always prepared and advocated over-preparedness. He would say, "Do your research; don't be a slob! Present yourself like the professional you are."
Celebrate your successes. Gino could make any article that was published about him seem like he was nominated for a Nobel prize! This is an integral part of business, taking pride in one's accomplishments, but it takes a delicate balance of promotion and celebration, and it can expand your business if done correctly. GG had that flair." —Naja Dev, nail artist and business coach
–by Lotus Abrams
[Images: Courtesy of Essie and Deborah Carver]