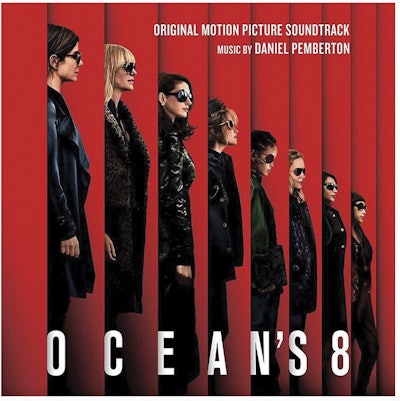 In the film Ocean's 8, it was no accident that Anne Hathaway's French manicure caught viewers' attention nearly every time her character, Daphne Kluger, appeared onscreen; her nails were the perfect accessory, thanks to celebrity manicurist Maria Salandra. "When I saw my nails onscreen with Anne, they were props," says Salandra. "She used them to dazzle your eyes and bring the audience into her character." When Hathaway stressed during initial conversations how important she thought her nails should be for portraying her character's personality, Salandra immediately thought of the work she'd done on "The Sopranos" and showed her a picture. "She said, 'Yes, that's exactly what I want!'" recalls Salandra. "So we wound up doing pink-and-white acrylics for her, and it transformed her into Daphne, just like it transformed Edie Falco into Carmela." They settled on a long square-shape French manicure, covered with color gel "to soften the brightness of it," Salandra says.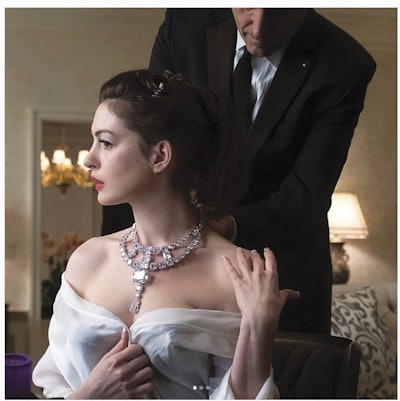 Related: Celebrity Nail Techs Dish on Their A-List Clients!
Along with Hathaway, Salandra also worked with longtime clients Sandra Bullock and Rihanna on Ocean's 8. For Bullock, she opted for a shorter squoval shape, using neutral pink CND Shellac Beau throughout the film and dark red Essie Gel in Wicked for the Met Gala scene. "Her character is kind of girly but also has a tougher side," says Salandra. Meanwhile, Rihanna ditched her signature long nails (but only on shoot days!) in favor of a look better suited to her computer-whizz character. "She went from having these long talons all the time down to these short nails, just a little bit over the nail bed," says Salandra. "For her, I used OPI Put It in Neutral, which I think is the absolute best neutral color for every skin tone."
To accommodate each actresses' schedule during filming, Salandra made private visits as necessary, but also worked on set. "If all three of them were on set I would be there all day, from 6 in the morning until 10 or 11 at night, maybe later," she says. Despite the occasional long hours—a common occurrence in the film industry—shoot days passed without a hitch. "I started out in television and film, so I can't say that there's anything that really becomes a challenge for me—other than maybe just doing a pedicure when there's 25 people inside a trailer!"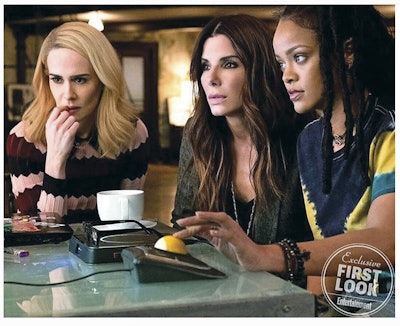 Maria Salandra's Kit Essentials:
To ensure she's prepared for every client and situation, Maria Salandra stocks her kit with essential products and tools, customizing it for each client. "I know what my clients like so I have different kits for each person," she says. Check out her basic nail kit, above, which includes Tammy Taylor Nail Powder, OPI GelColor, Formula 10 Hurry Up! nail glue dryer, Gelish Top It Off, SuperNail Stick It and Weleda Skin Food, among other industry staples.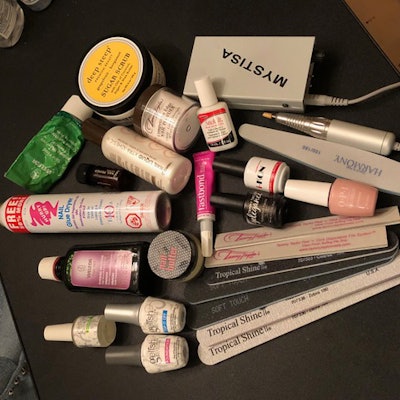 Related: Our Favorite Oscar Nail Looks!
-Lotus Abrams
[Images: Courtesy of Instagram, Maria Salandra]
This article was originally published in the September 2018 issue of NAILPRO