Lead manicurist Mei Kawajri lead team Voesh backstage at Philipp Plein A/W 2018 presentation.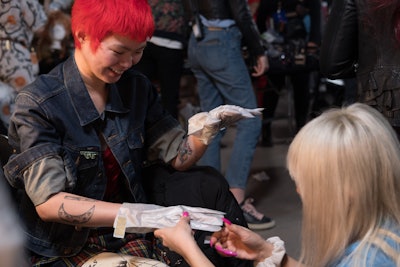 The nail team prepped models with Voesh Collagen Gloves and completed the look with a nude and dark-tone shades, plus bonus LED-light accents!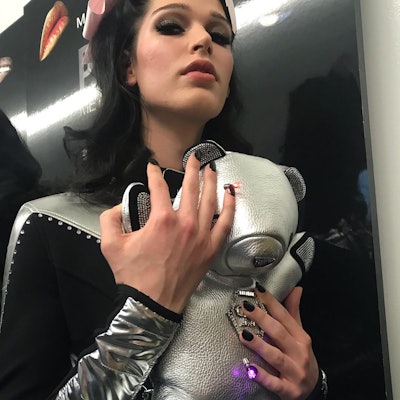 What do you think of these moisturizing backstage manicure? Let us know in the comments below!