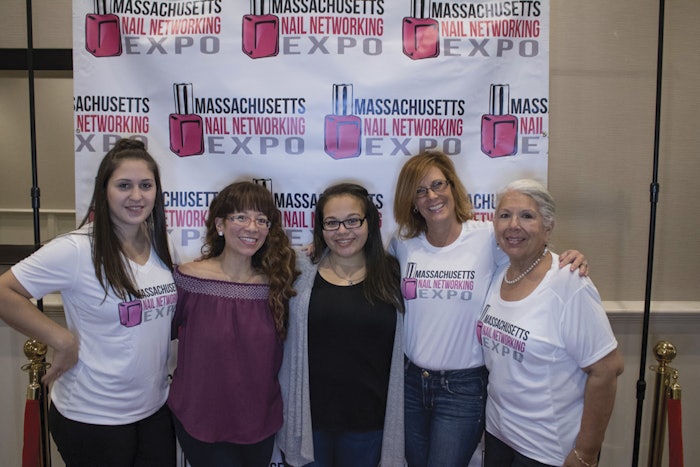 East Coast nail techs, students and educators united at the second-annual Massachusetts Nail Networking Expo in October 2017. Held at the Doubletree by Hilton Hotel in Leominster, Massachusetts, the event gave attendees the chance to shop the newest products from top manufacturers, including CND, Gelish, Light Elegance, Orly and more, as well as learn the latest techniques from some of the leading names in the industry. Techs also impressed the judges with their creativity in the Halloween-themed nail art competition. By the end of the networking event, attendees left feeling motivated about their careers and excited to return in October 2018.
Don't want to wait that long? You're in luck! The Rhode Island Nail Networking Event will be held on March 25.
For more information, go to rinailnetworkingexpo.com.
Are you a fan of industry expos? Let us know in the comments below!
This article was originally published in the January 2018 issue of NAILPRO.
[Images courtesy of Massachusetts Nail Networking Expo]