The last weekend of October marked a very special night for two young girls. They were honored for the night and were thrown a beautiful quinceañera. Children's Hospital Los Angeles in partnership with Los Compadres, were able to bring the girls' dreams come true. Non-profit organizations such as Polished Girlz and Orly were there to make the night extra special.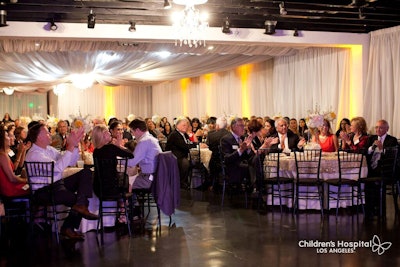 More than 250 guests were gathered for the event for 15-year-old Edna Segura and 14-year-old Kailey Farias. Edna Segura was dressed like Belle from Beauty and the Beast. Her dress rivaled that of Belle's and her hair, nails and makeup matched the looks of Belle. Kailey Farias was dressed all in white and ruffles with her hair loose and waved. The Polished Girlz team was there to create the perfect nails for the girls. The team was led by 17-year-old Alanna Wall who used polishes and supplies from Orly for the girls' nails. Polished Girlz and Orly had partnered with CHLA before and were enthusiastic to do it again this year.
The girls looked amazing in their dresses and with their hair and makeup and nails done beautifully.
What do you think of the event and didn't both girls look so lovely? Let us know in the comments below!
-Anahit M. Topchyan
[Images Courtesy of CHLA, Los Compadres]