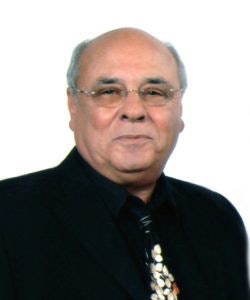 John Meyerovich, vice president, co-owner and co-founder of Continuum Pedicure Spas passed away in May after a long battle with cancer. Meyerovich was the sole inventor of the world's very first whirlpool pedicure station, which was patented in 1985. "John was a visionary and inventor, but above all else, he valued his family and friends. He thought everyone deserved dignity and respect, regardless of one's station or success in life. All of us at Continuum will never forget his wit, sense of humor, warm heart and how John made all of us, better," Continuum said in a press release. 
Over the years, Meyerovich had thirty-four patents spanning from that first filing to a patent granted in April of 2017. Meyerovich was born in Odessa, Ukraine in 1942 and graduated with a degree in Cryogenic Engineering from Odessa College. He was a brilliant engineer, but in his heart, he was a business man. Meyerovich came to the United States in 1975 with his wife, Olga, and daughter, Natasha.
In the '80s,Meyerovich opened two nail salons and the first nails-only school in Wisconsin. Meyerovich and his business partner, Joe Galati Jr. founded European Touch Companies in 1985. After years of innovations and success, they sold the businesses in 1998. John thought he was retired but he never lost touch with the industry he loved. In 2007, John and Joe brought excitement back into the salon industry when they introduced the first luxury pedicure spa, known as the Maestro.