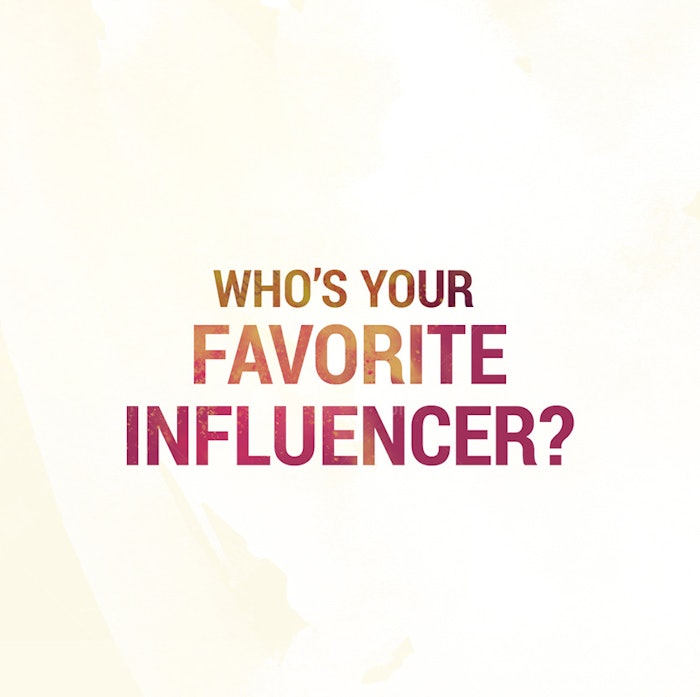 Hair, makeup, nail influencers and beauty professionals gather in Los Angeles for the first annual awards show.
American Influencer Association, in collaboration with Beauty Launchpad magazine and The Kirschner Group, is thrilled to announce the 2017 American Influencer Awards for beauty. The American Influencer Association will bring together the leading influencers in beauty for the first of its kind awards show on Saturday, November 18, at The Novo at LA Live in Los Angeles.
The co-hosts confirmed for the show include Kandee Johnson (@kandeejohnson) with 1.6 million Instagram followers and Patrick Starrr (@patrickstarr) with 3.5 million followers. Larisa Love (@larisadoll) with 509,000 Instagram followers, and one of the top professional hairstylists in the business, will host the red carpet pre-show festivities. The awards show will feature a special performance by YouTube star Ricky Rebel, who was recently on tour with Britney Spears.
Beauty influencers will be competing in 20 categories. Fan voting will begin on October 1, 2017. Several of the top categories for which beauty influencers will be competing include the following: Influential Stylist of the Year, Best Celebrity Makeup Artist of the Year, Nail Artist of the Year, Best Brand Started by an Influencer, Emerging Stylist of the Year, Emerging Makeup Artist of the Year, among others.
Sponsors for the event include: Amika, Beauty Systems Group (BSG), Grande Cosmetics, JCP Salon (#jcpsalon), John Paul Mitchell Systems, Keratin Complex, Olaplex, Salon Centric, Sexy Hair, Sparks Hair Color and Truss Professional.
Christopher Crellin, CEO and Founder of American Influencer Association stated, "Influencer marketing is the number one way to grow your brand, as consumers trust influencers more than any advertisement or traditional endorsement. It's about time and with great pleasure, we recognize the Millennial generation's new role models, and the excellence of social media's top beauty influencers."
According to Deborah Carver, CEO and Publisher of the multi-platform Beauty Launchpad, "Hairstylist, nail tech and makeup influencers not only drive consumer interest and engagement in beauty, but they inspire professionals to raise their game too. We are pleased to be able to bring together the elite of the professional and consumer beauty influencers under one roof for a truly special celebration."
Added Harlan Kirschner, CEO of The Kirschner Group, Inc., "It is a very exciting time for the brands and companies who are successfully engaging social influencers. We are seeing the next generation of marketing develop for companies and effective dissemination of information to consumers through social media. This social media and influencer era will allow many new companies to grow and compete reforming our industry."
Click here to learn more and purchase tickets.