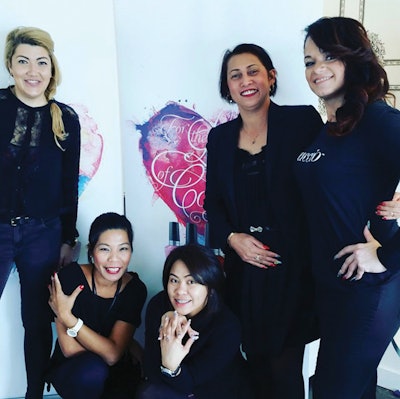 After the success of its first educator training in January, Cuccio returned to Dubai to hold a second training workshop on March 27. Cuccio International CEO Tony Cuccio and global education director Marilyn Olemma Garcia made the trek to the Middle East to teach more than 80 nail professionals how to increase profits using Cuccio products.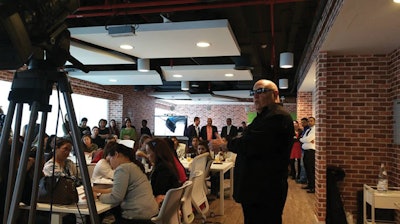 At the workshop, Cuccio discussed how techs can raise the perception of value, while Garcia taught attendees how to use top Cuccio products, including T3 LED Gel and the Powder Polish Dip System. "We showed techs how dipping powder can help them create a set of nails in only 35 minutes," says Olemma Garcia, who notes that although the nail industry in Dubai is booming, there aren't many brands available. "The techs in Dubai have a hunger for new products, styles and techniques." Cuccio plans on returning to Dubai later this year.
For more information on upcoming trainings, visit cuccio.com.
[Images: Courtesy of Cuccio]