The competition may be over, but it's still a race to the finish! While the judges tally the points from the fourth and final round, here's a look at the current standings for the top five competitors in this year's Glossies competition:
1st Place: Irina Von Krosigk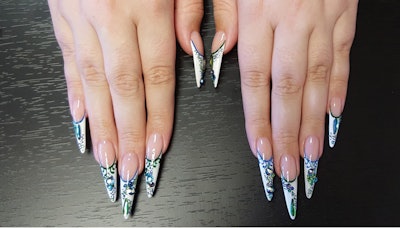 2nd Place: Stephanie Horner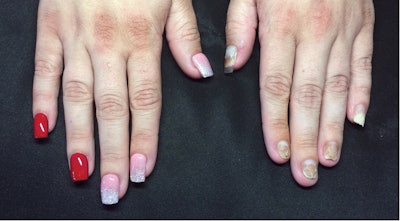 3rd Place: Ashley Hoffman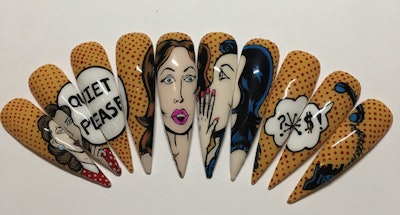 4th Place: Juli Parker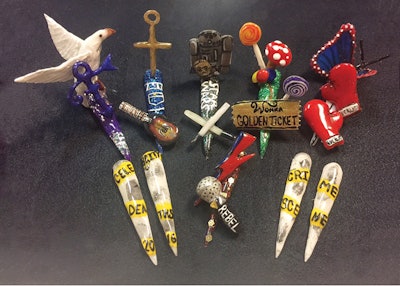 5th Place: Chantel Brands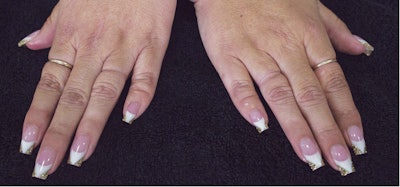 Competitors who place 1st, 2nd and 3rd will each receive a certificate and have her photo featured in the September issue. What's more, the grand prize winner will be announced on June 26 at the International Beauty Show in Las Vegas and will receive:
A two-page story in NAILPRO magazine
$1,000 in products
A year-long mentorship with the 2017 NAILPRO Cup champion
Free entry into any NAILPRO Nail Competition for the next year
Check out the round three winners!
To learn more about the competition, prizes and rules, visit nailpro.com/the-glossies.
What do you think about these winning nails? Let us know in the comments below! 
This story was originally published in the June 2017 issue of NAILPRO.
–by Taylor Foley
[Images: Courtesy of Irina Von Krosigk, Stephanie Horner, Ashley Hoffman, Juli Parker and Chantel Brands]