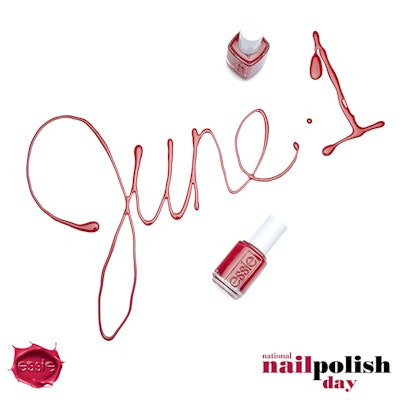 National Nail Polish Day is on June 1st! To celebrate the love of manicures, Essie is calling you to share your story with the polish brand. Whether you entered the world of polish with Ballet Slippers or Chinchilly, or created a collection that ranges from the pastel shades to the dark and metallic colors, everyone has an Essie story.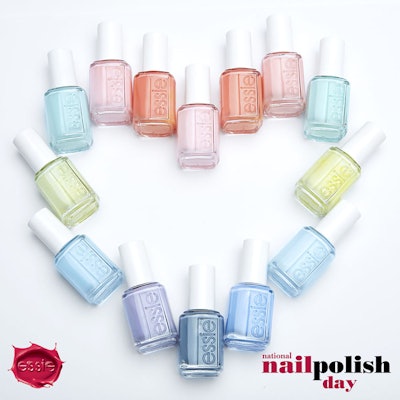 For this new holiday, Essie is encouraging everyone to share her #essielove story from now until mid-June for a chance to win Essie nail polish themed bundles. On National Nail Polish Day, the brand will select a grand prize winner, who will receive 100 Essie polishes. How could you not celebrate?
Enter for your chance to win online and don't forget to share your photo by tagging #nationalnailpolishday on June 1. Good luck!
What's your #essielove story? Let us know in the comments below!
[Images: Courtesy of Essie]