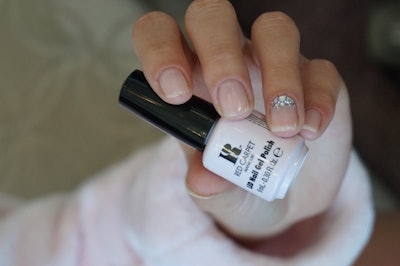 While everyone else is talking about the models and the extravagant wings spotted during the Victoria's Secret Fashion Show in Paris, we're zooming in on the sparkly tips and putting the spotlight at the nail pro's that made it happen.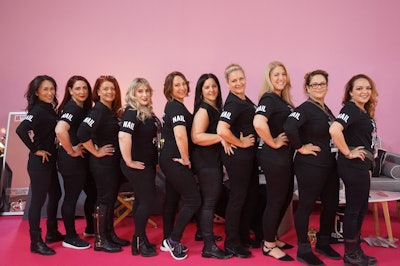 The nail team led by celeb manicurist Elle, included Gina Silvestro, Lisa Cotnoir, Ami McClure, Jessica Scarff, Shanna Rix, Traci Dungan, Yuriko Hoshina, Kaitlyn Shields, Katy Rose and Stephanie Staunton.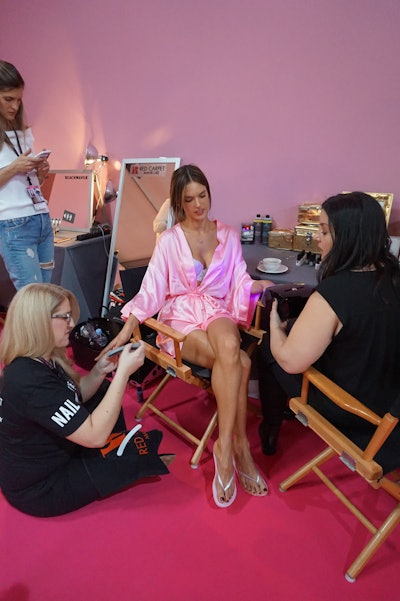 This year, the show also had its first ever nail sponsor, Red Carpet Manicure. After working with Victoria's Secret for more than 14 years, Elle says she wanted to collaborate with a gel polish brand she trusts.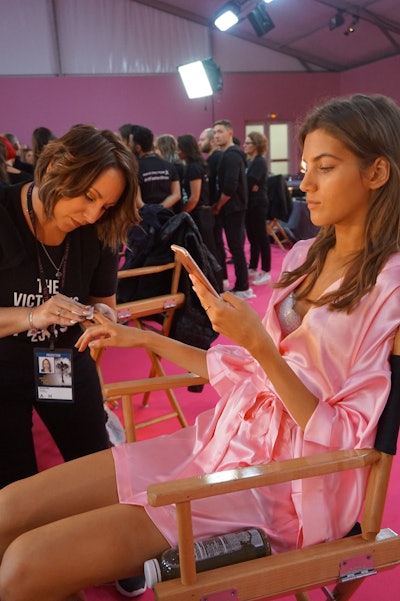 Here's look at the hard work executed to create the fashionable fingernails by the numbers:
10 nail pros
51 supermodels
100 bottles of RCM gel polish in Candid Momnet and Silk Slip
50 bottles of RCM Structure, Gel Base Coat and Brilliance Gel Top Coat
10 RCM Pro Salon 5/30 second LED lamps
300 RCM Nail Files & Buffers
8,400 swarovski crystals (!!)
Read more about the inspiration behind the exclusive nail looks.
[Images: Courtesy of Red Carpet Manicures]