Women and children came together at H.I.S. House in Placentia, California to get ready for the Second Annual Polished Girlz Ball on Saturday evening. Partnering with Orly, the Polished Girls Ball benefited those living in H.I.S. House, who had complete makeovers before attending the Ball. Attendees had full hair and makeup provided by John Paul Mitchell and Morphe and finished off their looks before getting manicures from Orly.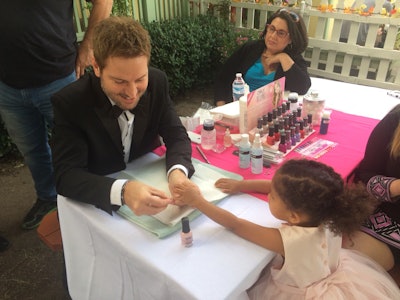 Orly also had a mixology cart, where guests were invited to create their own custom bottle of nail polish, which they could choose as their color for manicures. Along with custom colors, celebrity manicurists Elaine Watson, Tom Bachik, Mr. Luis Nails, and Cyndi Daniels. Alanna Wall, founder of Polished Girlz, also provided manicures to some of the guests.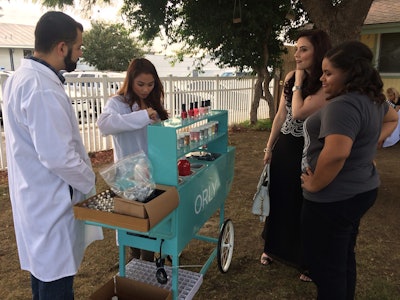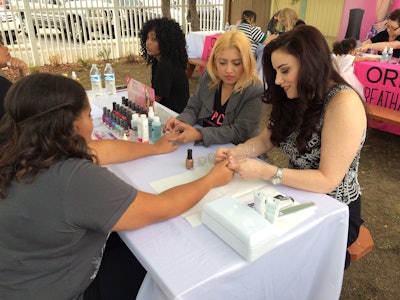 "Working with Orly is amazing; they've always supported us. Coming together for this event for H.I.S. House, to be there for the families is what we love to see and be a part of," Wall said. The evening was a time for all of the attendees to truly have a ball. At the age of 10, Wall, 16, founded the beauty non-profit to make a difference to those with special needs or who had frequent hospitalizations by bringing the latest nail art and trending colors to patients' bedsides and teaching them the importance of washing their hands for health. The night was filled with guest appearances, food, henna and face painting, an auction and of course, finishing the night with dancing to music from DJ Casper of Darkchild.
Flying in from Ohio for the event, Wall left the evening in fairytale fashion—on a midnight flight back home. Why so soon? "I have school," she said.
[Images: Dale Chong]