In celebration of this year's Veterans Day, Orly teamed up with Makeovers That Matter and Paul Mitchell School Sherman Oaks to host the 3rd Annual Military Makeover Event, where they provided complete makeovers to 22 female veterans. Each woman is a graduate from MTM's Mindset Program, a program that supports economically disadvantaged female veterans and military caregivers with the preparation they need to step back into the community through a makeover from the inside out. It is a 12-session course to not only find a job, but a career. Courses include: mental health, diet/nutrition and exercise, yoga/mindfulness, hair and makeup tutorial, wardrobe styling, financial literacy, women's health, home organization and mock interviews.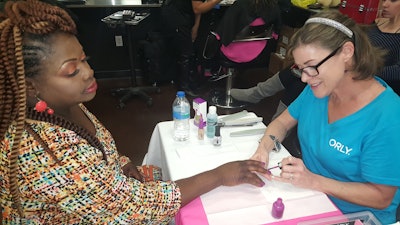 Orly LA provided manicures to each of the women after they received hair color and styling from the Paul Mitchell School and the El Makeup School of Hollywood provided full makeovers.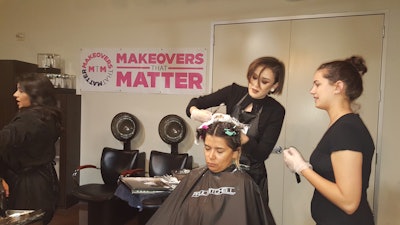 The women also enjoyed lunch and the traditional goodie bag full of hair products, tools and surprises. In addition, The Headshot Truck provided the female veterans with professional photos to use in their employment search.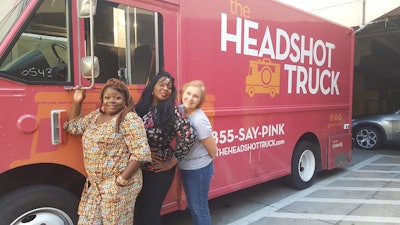 We spoke to Veteran Faye Birts about her day at Paul Mitchell School with Makeovers That Matter. Since Faye has been in transitional housing, she has not been able to afford beauty services. Faye shares how the experience uplifted her spirits and helped her feel good as she gets ready to prepare for job interviews.
The nonprofit was founded by Michael John, in 2012, while giving back to the community through styling hair for the homeless in Hollywood. "Helping these women feel better about themselves was such an amazing and fulfilling experience," Michael John said, "it really inspired me to try and take it just a little bit further."
[Images: Lizzy Sherman]