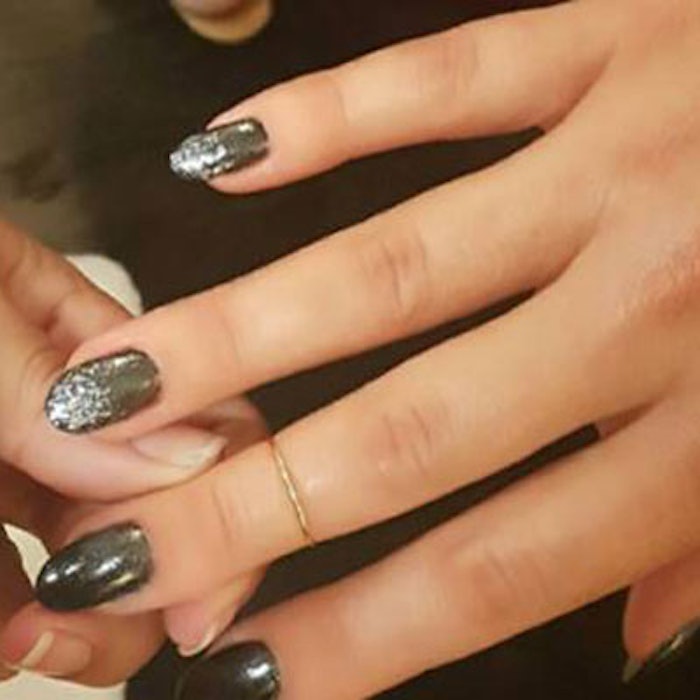 Sequins weren't the only things sparkling on Ashley Graham the night of the 2016 VMAs. Celebrity manicurist Mar y Sol gave the model a beautiful, textured glitter gradient manicure that dropped more jaws than her Naeem Khan gown. Here, details on the look including polish colors used.
Get the Look: Ashley Graham VMAs 2016 Textured Manicure
Celebrity manicurist Mar y Sol had us longing for chilly nights and cozy blankets with her dark, textured manicure done on Ashley Graham for Sunday night's VMAs. The model's manicure featured a black polish with crushed onyx shimmer as the base with a textured ombre using platinum and cobalt glitter.
To create the look, Mar y Sol:
Painted two coats of essie's "Tribal Text-Styles."
Followed it up with a light layer of essie's "Frilling Me Softly" from the middle to the tip of the nail, creating an ombre effect.
Sealed the look with top coat.
Both essie polishes retail for $8.50 and can be purchased via essie.
What did you think of this award show look?
Images courtesy of mml pr.