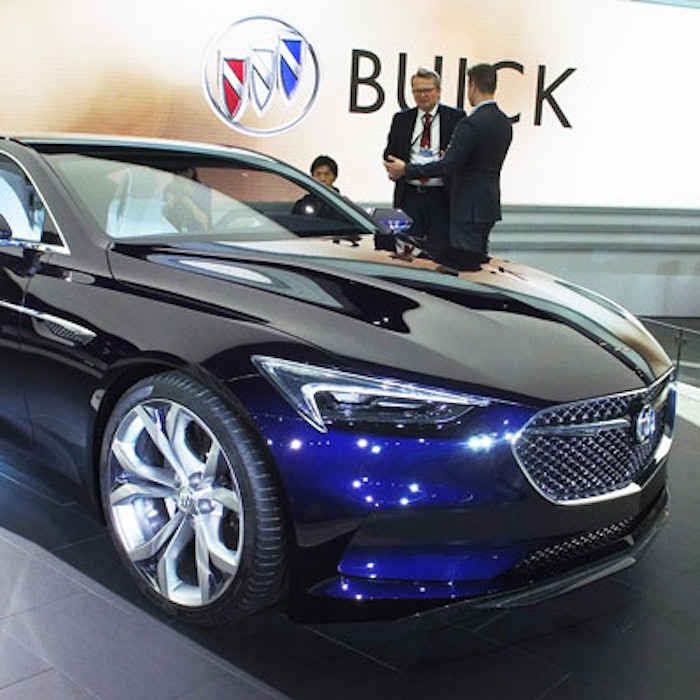 What happens when Buick releases a new concept car called the Avista? Zoya creates a matching nail polish in honor of it! Here, the adorable ad and a new nail polish shade to #covet.
Hasta Avista, Zoya! Buick Releases Cute Concept Ad Feat. Zoya Nail Polish
It's not everyday a car company features nail polish in their ads; in fact, we don't think it's ever been done before until now. Yesterday, Buick released a concept car called the Avista that was so well received, they had no other choice but to bottle the navy blue shade with Zoya nail polish.
You loved the #BuickAvista concept car's look so much, we bottled it up with @ZoyaNailPolish. #nailedit pic.twitter.com/567ezz36eM

— Buick (@Buick) June 29, 2016
There's no denying the car itself is adorable, but what grabbed our attention was the jaw-dropping nail lacquer that went along with it! What color is that, where can we get it and did we already say we love it more than our first born?
What are your thoughts on the concept ad?