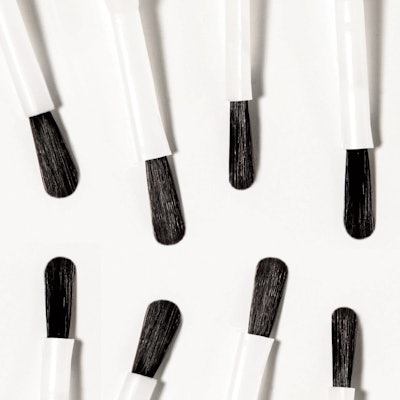 If you're striving to deliver the perfect manicure, the tools matter – especially the brush you use! That's exactly why SpaRitual went to work designing the perfect upgraded brush for their polishes. Their newly engineered Mindful Brush is wider and thicker to give you a smoother finished manicure and it will be the new brush used on all their products going forward.
The Mindful Brush utilizes over 600 bristles that fan out for maximum control and the precise application of nail lacquers and treatments.
This one-of-a-kind brush has the highest bristle count in the professional industry with a new shape that delivers beautifully smooth and even coverage on the nail.
The new brush is the perfect addition to their patented Plum Cap, which is especially designed with ridges that make it easy to remove (no struggling to open polish bottles here!).
Images: SpaRitual