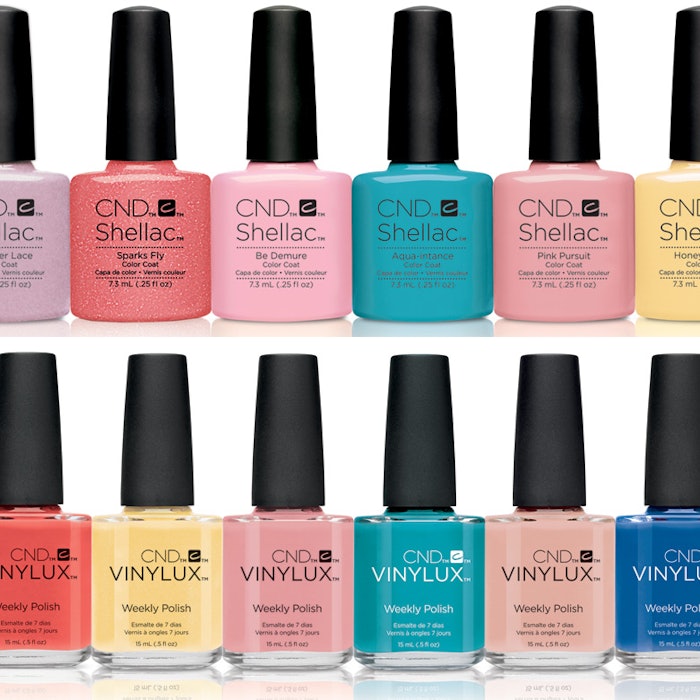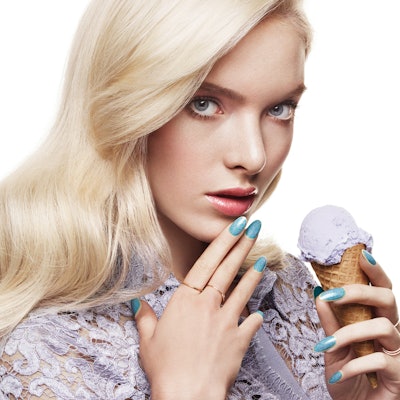 Bring soft, enticing colors into your salon this spring and summer with the CND Summer 2016 Flirtation collection, which launches in March. The palette features subdued but irresistible shades available in Shellac and Vinylux.
"This season, sweet, creamy pastels are inspired by modern lace and embroidery for a delicate and refined glamour," says CND Co-founder and Style Director Jan Arnold. "The summer nail is a slim oval glazed with tender shades of coral and lilac, blushed with the spark of deepening allure. Flirtation's summer code allows you to be irresistible."


COLORS: Lavender Lace, Sparks Fly, Be Demure, Aqua-intance, Pink Pursuit, Honey Darlin'
Also, Shellac application and removal time is shorter than ever. The CND LED Lamp means a faster-than-ever service time SHELLAC XPRESS5 Top Coat cuts removal time down to just five minutes.
Use Vinylux in place of traditional polish if your client wants her manicure to last longer! Just use the Weekly Top Coat in conjunction with your client's color of choice.


COLORS: Lavender Lace, Desert Poppy, Honey Darlin', Pink Pursuit, Aqua-intance, Skin Tease, Date Night, Be Demure
You can also get the Vinylux set in a large salon display or mini bottle sets!
Images: CND