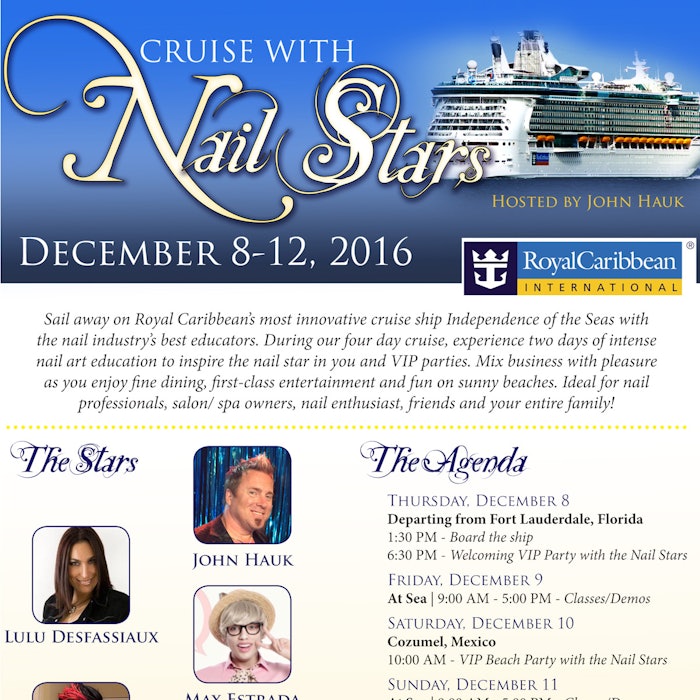 Mark your calendars for next December! Nail industry icon John Hauk is hosting a four-day Royal Caribbean cruise with classes and demonstrations led by nail stars like Lulu Desfassiaux, Max Estrada, Tony Ly, and Lauren Wireman.
The cruise will depart from Fort Lauderdale, Florida on December 8, 2016 and head towards Mexico. Classes will be held on the 9th and 11th, with the opportunity to party and network with the nail celebs in between –  and even have a beach party on the 10th!
See cruisesonlygroups.com/cruisewithnailstars for room rates and be sure to register for education classes at the same time for $175. Education classes go up in price for those registering after June 1, 2016.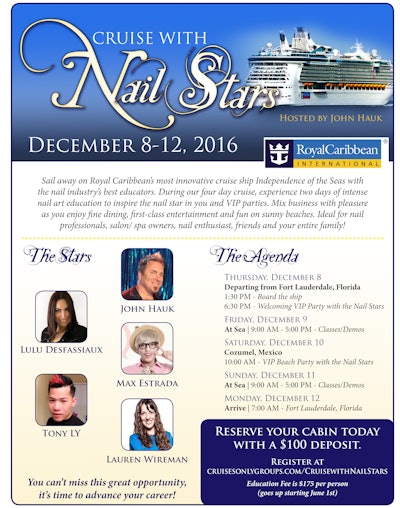 Image: John Hauk