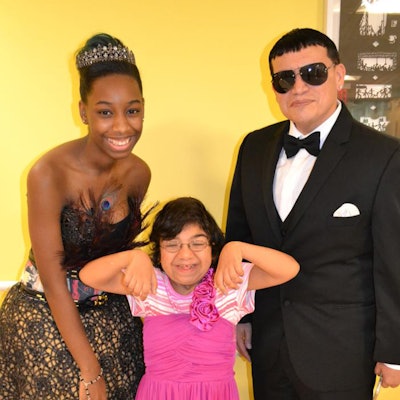 Fifteen-year-old founder Alanna Wall's dream of creating a prom for patients who may not otherwise get the chance to experience one has come true! Since founding Polished Girlz in 2010, Wall and her teams have served close to 12,000 girls with special needs or frequent hospitalizations.
Now Wall has gotten to take it one step further! The first annual Polished Girlz Ball was held Friday, September 11 at St. Mary's Hospital for Children in Bayside, NY. Approximately 40 patients experienced the pure joy of turning into princes and princesses, complete with donated bow ties, dresses and crowns and some special celebrity faces, including Arzo Anwar from Bravo TV's Blood, Sweat & Tears and Nia Sioux Frazier from Lifetime TV's Dance Moms.
A royal court of the nail industry was on hand to give back, including Essie's Gino Trunzo as the fairy godfather, and The Painted Nail's Katie Cazorla as the fairy godmother. Azature provided Wall with a diamond crown valued at $17 million as well as other jewelry she wore for the ball. Other notables included celebrity manicurists Mr. Luis Nails and Mar y Sol Inzerillo. KBShimmer was the key sponsor for the event and many industry brands, including Orly International, Sephora and NBC Universal, partnered with the nonprofit for the event.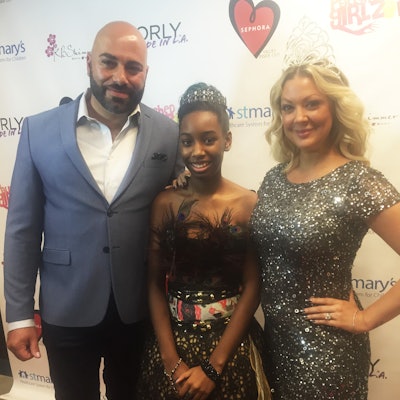 The girls, once in their chosen dresses and crowns, chose their favorite polishes and got manicures prior to the ball, while the boys were given their bow ties. Everyone walked the red carpet and spent the afternoon dancing to the tunes DJ Remo was playing. Other activities included a photo booth and a nail art station. Cupcakes and lemonade were provided for all and everyone left with a goodie bag that marked the occasion.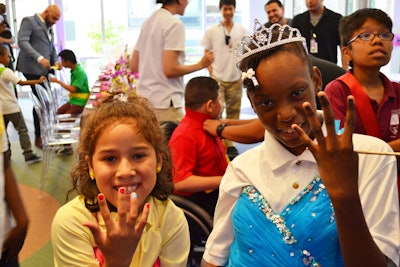 [Images: Polished Girlz]