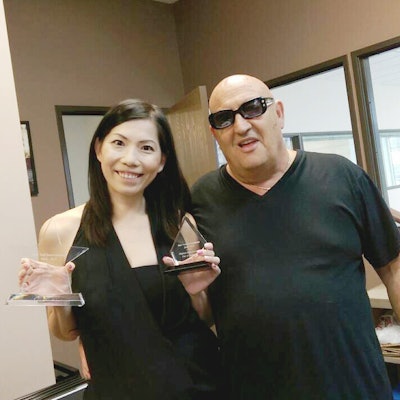 Anthony Cuccio, founder of Cuccio International, presented two awards last month during the Consultant Conference Meeting to recognize outstanding sales and education. Both were awarded to Jacqueline Yeung, the brand's business development director for Asia, for her dedicated and effective efforts.
Best Global Education Team in a Continent (Asia) and Highest Sales Increase for a Continent (Asia) were presented to Yeung at the corporate headquarters on July 8. This is Yeung's second time being recognized for Highest Sales Increase, as she won the award last year.
Said Yeung, "Even though it's not my first time winning, I am very excited about these awards. I have been with the company since 2008, so that's seven complete years being trained by Mr. Cuccio. He is the greatest mentor that I have ever had in my life. Although it took me few years to learn how to help our Asian distributors build their business and education teams, everything is great now! Being rewarded is something that encourages me to keep the hard work going. These awards are not only for me but for all of my Cuccio Asia family. I am thankful for Mr. Cuccio. He always gives me the best guidance on how to be my very best."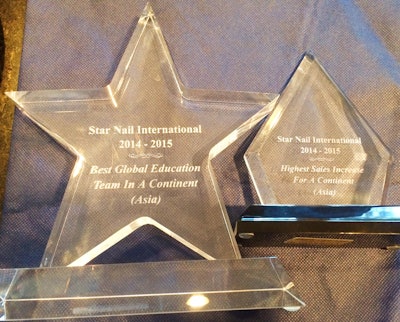 For more information, please visit cuccio.com.
[Images: Cuccio]