Premiere Orlando is one of the busiest beauty tradeshows of the year, complete with appearances from some of Instagram's most followed nail artists, chats with the founders of some of your favorite brands, and the dull roar of our friends in the hair industry doing on-stage hair makeovers to the pulsating tempo of electronic dance music.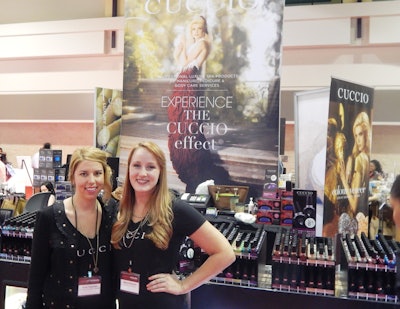 Bright spring and summer collections vanished from retail racks and NAILPRO Editors got a peek at what is to come later this season and in the fall of 2015.
CND Shellac celebrated its 5th birthday at the event, and the brand recognized the milestone with not only a new LED lamp to cut curing time in half, but also XPRESS5 Shellac top coat that slashes the original Shellac removal time from ten minutes to an impressive five.
The Zoya Naked Manicure drew in those looking for a new treatment to add to their service menu. The set features lightly tinted top coats that play up the natural brightness, warmth, and health of the nail the same way foundation and concealer work for the face. Mix and match layers of different tones (each tinted top coat has its own purpose – see the list here), add a white tip, and then either a glossy or semi-matte top coat. Zoya Creative Director Rebecca Isa recommended a coat of Pink  Perfecter to first brighten my own pale complexion, and then a layer of Nude Perfecter to add warmth. The Satin Seal top coat has a natural-looking finish even male clients would be happy to try and the whole system lays a flawless foundation for negative space nail art.
Orly celebrated their 40th anniversary in full form with Orly EPIX and an appearance from founder Jeff Pink.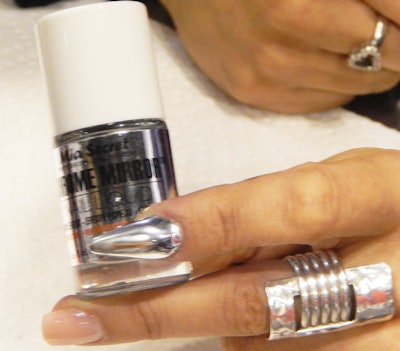 Mia Secret was demoing their Chrome Mirror Nail Liquid; the results were so reflective that the camera had trouble focusing!
Instagram's famed Celina Ryden had the one of her first opportunities demoing the ombre, marble, and glitter application techniques that made her famous using Light Elegance gels.
Young Nails is now (finally) launching their Caption Art Screens Kit in two editions: Escape Artist and Off the Grid. While Greg Salo demonstrated some of the new techniques, we also spotted Nuni Torres of @nunis_nails at the booth!
NAILPRO Competitions were going on during the show as well – the fantasy nail art theme was "Gladiator."