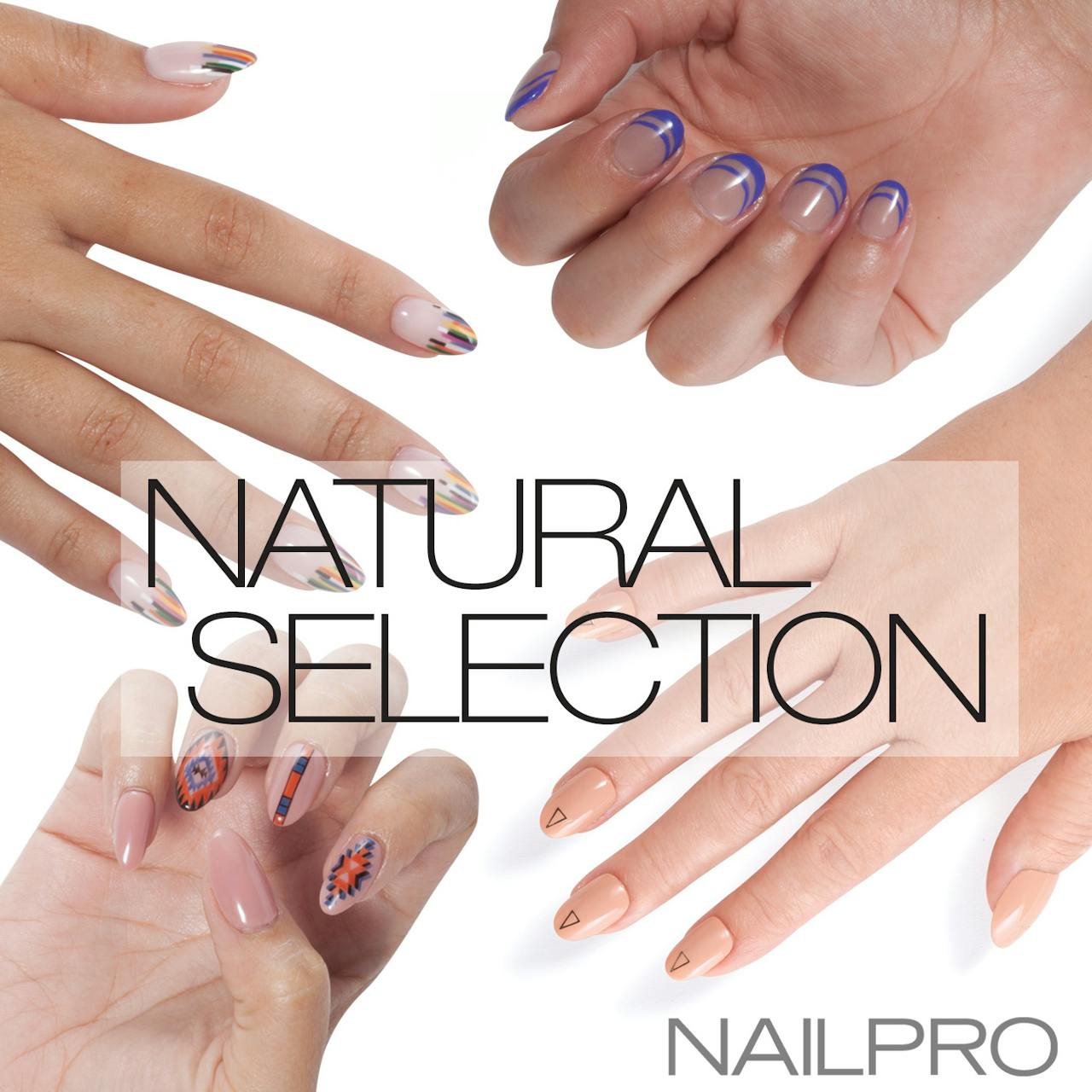 nude nail art trends
"No-makeup makeup" is one of the top beauty trends at the moment. Women everywhere are strategically applying foundation, concealer and illuminator to mimic the look of "naturally" flawless skin, higher cheekbones and a slimmer face. The nail industry has taken note—variations of the nude mani are all over Instagram and quickly becoming a top salon style. "I like to tell my clients that nude colors act like makeup for your nails," says nail artist Katie Masters. "They cover up imperfections and blend with your skin tone to create the illusion of slimmer fingers and longer nail beds." The trick to making the most out of a nude hue? Selecting the right shade. "Choosing a nude polish is just like choosing a foundation," says celebrity manicurist Whitney Gibson. "You need to think about the client's coverage needs and the undertones of her complexion." For clients looking for a more natural finish, Young Nails senior mentor and nail artist Sabella Snyder recommends a creamy sheer nude to blur out imperfections while still allowing the nail plate to show through. For nail-biting clients or those with severe nail damage, Snyder advises sticking with an opaque shade, noting, "Since the color isn't transparent, you can cover up blemishes and also create the appearance of a longer nail bed by placing the nude color past where the actual nail plate ends." The good news? Every client can benefit from nude polish without sacrificing color or creativity. Here, Masters, Gibson and Snyder create au courant takes on the trend to match every tip style.
THE LOOK: Naked Base
THE ARTIST: Sabella Snyder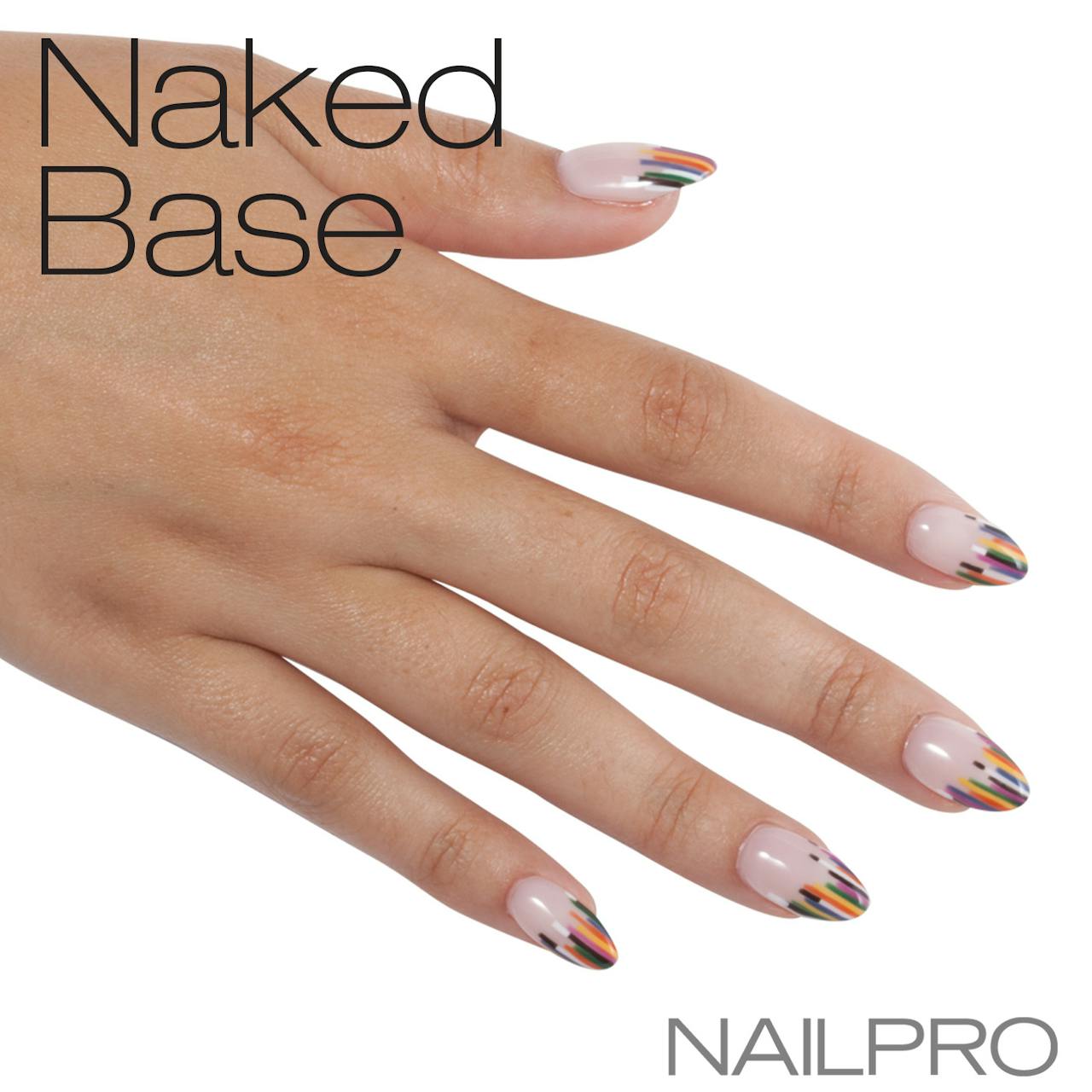 nude nail art trends
WHY IT WORKS: Much like a flawless face of foundation serves as the perfect canvas for makeup, a nude hue can be the ideal starting point for nail art. "Nude acts as a neutral for any design and can balance out even the most colorful or intricate nail art," says Snyder, who prefers to use gel polish for easy cleanup when painting. For best results, Snyder recommends an opaque shade close to the client's skin tone. "I generally steer away from choosing a nude that matches the client's exact complexion," she says. "The color washes out the client and doesn't help the nail art stand out."
THE LOOK: Simply Nude
THE ARTIST: Whitney Gibson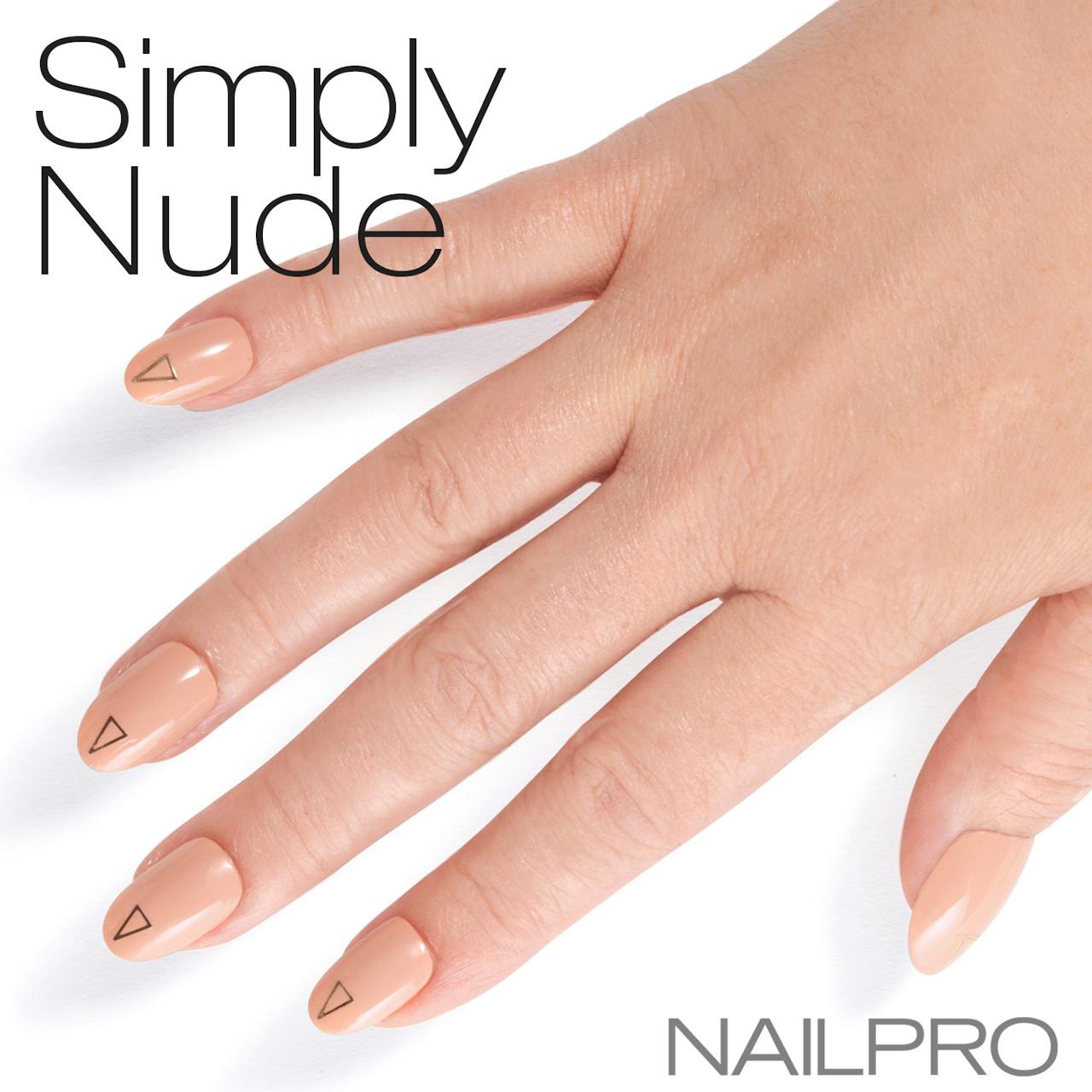 nude nail art trends
WHY IT WORKS: Think of a sleek nude manicure as the modern take on traditional pink-and-whites—both looks are versatile, wearable for every day and ultra-flattering on the finger. "Choosing a color that's close to a client's skin tone will create the look of 'mannequin hands'—an optical illusion that makes fingers look elongated and lean," says Gibson, who notes that it's important to take into account the client's natural nail shape when filing. "Depending on the client, I prefer a medium-to-long oval or almond shape, but a short square nail can also look really chic." In addition to a flattering shape, Gibson recommends topping the nail with a plumping gel-like top coat to smooth imperfections, especially when working with delicate charms, as seen here. "A minimalist detail, such as a stud or gem, adds interest to the nail without going over the top."
THE LOOK: Modern French
THE ARTIST: Katie Masters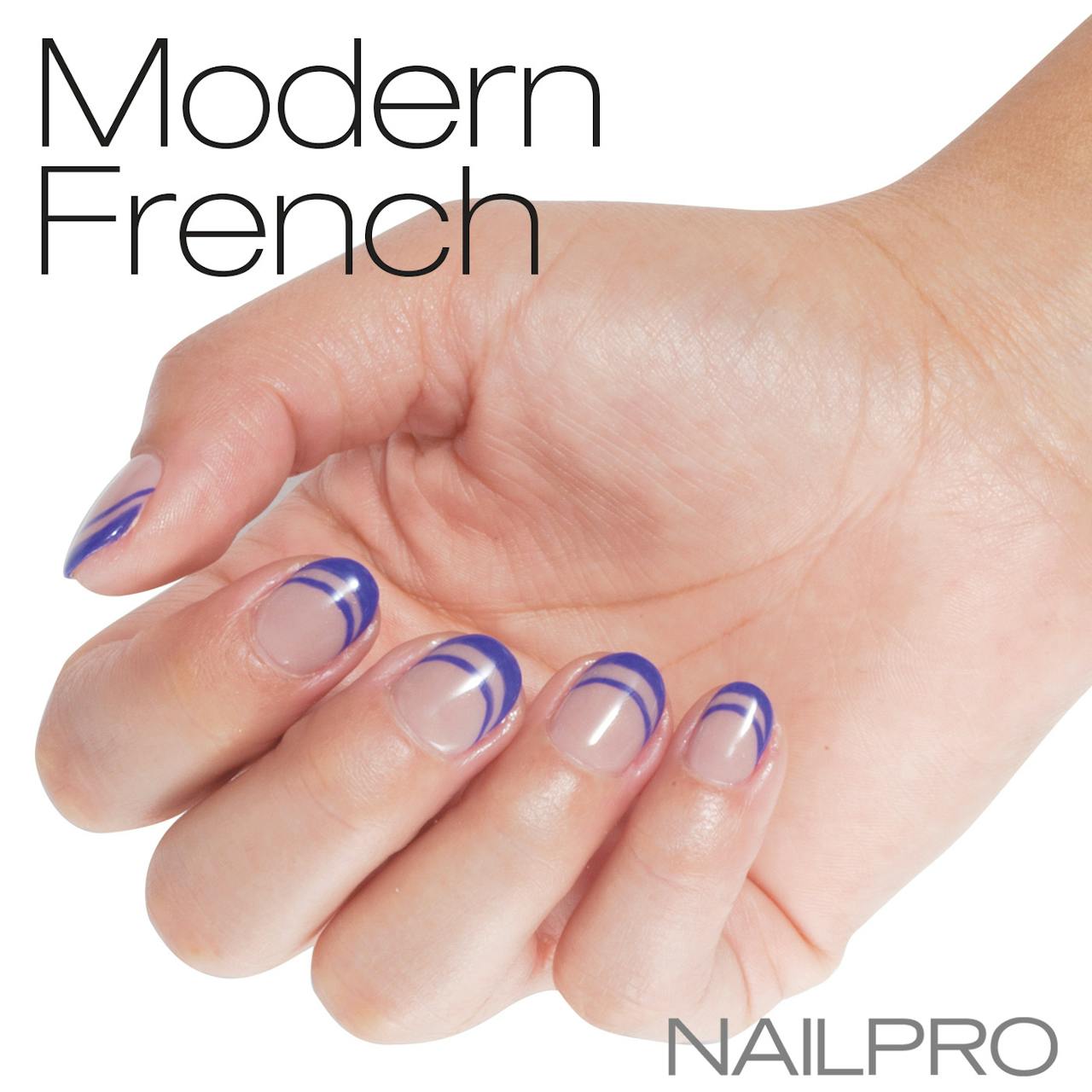 WHY IT WORKS: For pink-and-white devotees, a twist on the classic may be the most appealing nude alternative. The key to making the style look natural yet on-trend? "Opt for a sheer nude polish, rather than an opaque hue," says Masters, who often gravitates toward nude shades with a hint of gray or mauve, depending on the client. "These shades look intimidating, but when I apply them to the nail, they instantly match the client's skin tone." To create a modern French style on a shorter nail, as seen here, Masters painted a thick arc at the tip of the nail and a thinner arc just above the free edge using a striping brush, adding, "Painting a double French tricks the eye into making the nail bed appear longer."
THE LOOK: Nude Accent
THE ARTIST: Sabella Snyder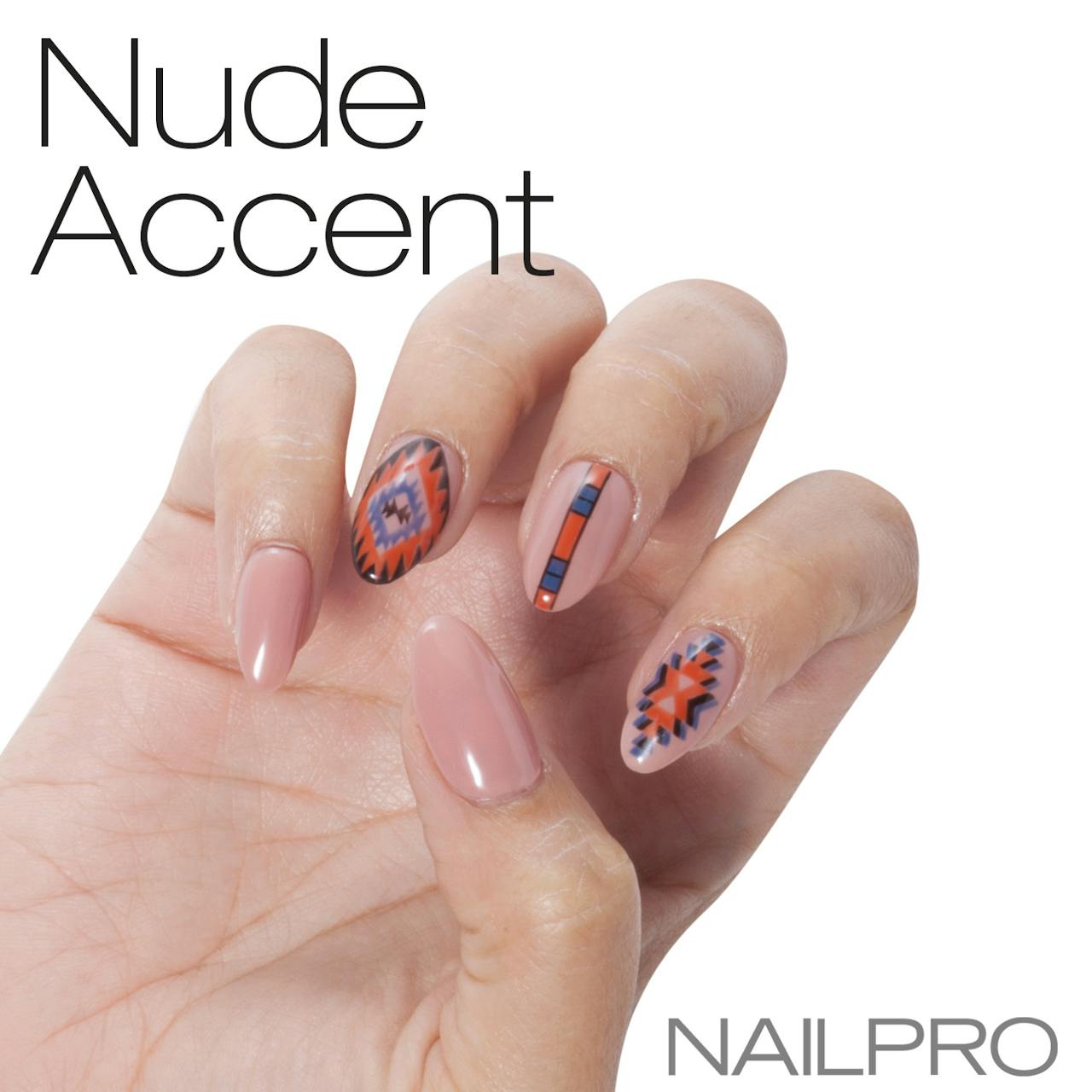 nude nail art trends
WHY IT WORKS: Though it's fun to create intricate mini-masterpieces on clients' tips, it can be extremely time-consuming. A nude accent nail can balance out a bold design as well as help speed up an appointment. "When I do nail art for clients, I tend to spend the most time on the pointer, middle and ring fingers and leave the thumb and pinky nude," says Snyder. "That way, I am able to take my time with the designs without rushing to finish the set." When selecting a nude shade, Snyder finds that a sheer pink is best for highlighting the natural nail, saying, "I like to put a swatch of color on the nail to see if it stands out or gets lost." In terms of embellishments, Snyder believes less is more. "When your nail art is extremely over-the-top with lots of colors and intricate patterns, it's best to leave the accent nails plain to keep the look fresh and wearable."
What do you think of the nude nail art trend? Let us know in the comments below!
[photos: Jason Bennett]