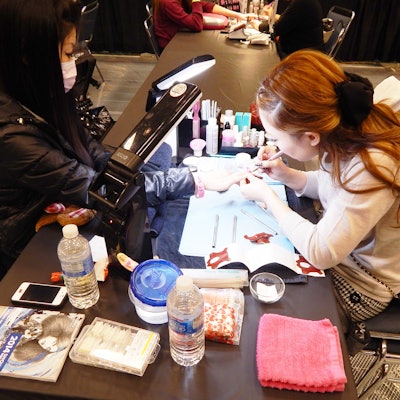 If you've never competed before (or even if you're a veteran), now is your chance to try for a win. At ISSE Long Beach 2015, Nailpro Competitions will be hosting a variety of challenges – and when you register now, you'll receive a two-day expo ticket!
For those who want to take their time with hand painted nail art, we have two categories where you simpregister nowly turn in your work the evening of Saturday, January 24. Make sure to check out PBA's site for themes and how to register. 
If the adrenaline of a timed competition is more your style, enter any of the "live" competitions on Sunday, January 25th and Monday, January 26th. The list of categories and registration is here.
If you've never competed in a Nailpro Competition, never fear! We'll guide you through the process. The place for information on how to prepare and what to expect can be found here: nailprocompetitions.com. Here's what the categories will be and when they will be held: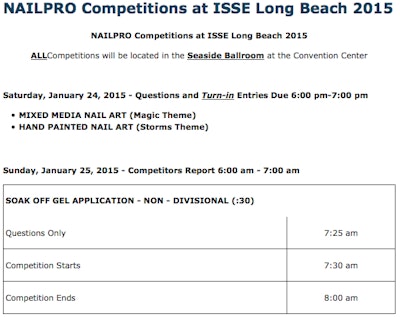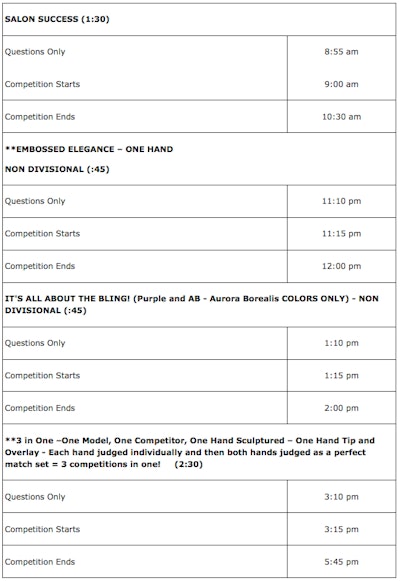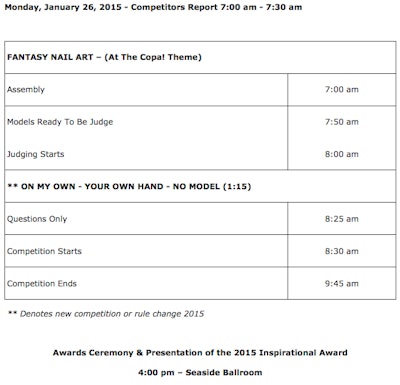 Note: We will also be having a memorial for nail industry legend Vicki Peters during the Awards Ceremony at 4pm on Monday in the Seaside Ballroom, so be sure to attend.
If you'd like to know what category names like "Salon Success," "Soak-Off Gel Application," etc. really mean, check out nailprocompetitions.com.
See you at ISSE!