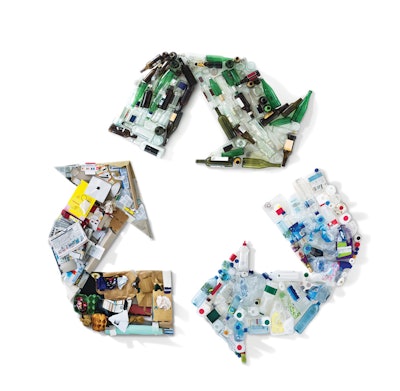 It's easier than you think to go green in the salon. From 3-, 5-, 7- and even 10-free polishes to waterless and organic nail services, the nail industry is incorporating planet-friendly products and business practices. In fact, green nail salons are popping up with increasing frequency—and April is Earth Month, when we reflect on the many wonders of this third rock from the sun while creating awareness about the state of our precious planet. Of course, taking steps to reduce your carbon footprint is obviously better for the Earth, but it's also an opportunity to lower your overhead and create a safer, healthier environment for you and your clientele. Not sure where to start? Here, eight ways to go green.
1. Buy in bulk. "Joining the professional nail competition circuit five years ago meant I had to spend extra time practicing my acrylics, and I soon got tired of throwing away the many packages this work requires," says Shiori Durham, nail technician at eN Salon Musée in Bellevue, Washington. "To cut back on waste, I began purchasing acrylic powder refills in large bags, which I now pour into a single reusable container. I also use ceramic pallets for gel painting, instead of one-time-use paper pallets."
2. Get growing. Go green by making plants a prominent part of your decor. Not only are they an attractive addition to interiors, they help clean the indoor air, too.
3. Design responsibly. "Earth-friendly awareness can be practiced at many levels, starting with the design of a salon space," says Sally Parks, owner of Plum Natural Nail and Skin Spa in Austin, Texas. "I focused on building products made of repurposed material, such as my ceiling tiles that are 60 percent recycled. I also used no-VOC paint to steer clear of low-level toxic emissions, and opted for formaldehyde-free furniture to avoid off-gassing that pollutes indoor air. Whenever possible, I purchase locally produced equipment and supplies, so as to avoid shipping emissions. For example, Pedi spas from Continuum, made in the U.S., are a great choice."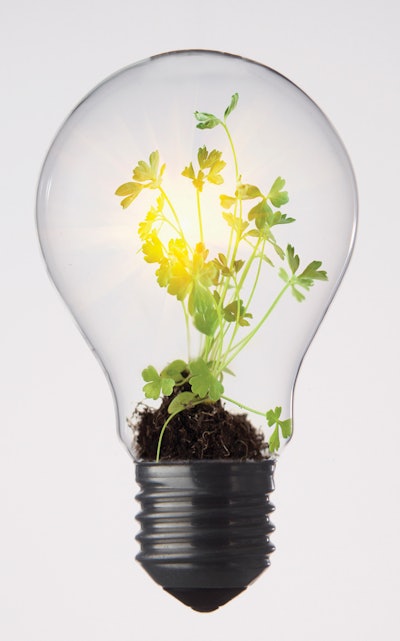 4. Save your energy. Purchase an Energy Star appliance, such as a washing machine, dryer, dishwasher or fridge, and switch to a programmable thermostat to avoid using the A/C or heat when your business is closed. "We switched to energy-efficient light bulbs in both ceiling fixtures and table lamps and, as an added perk, our electric bill reflects that change," says Jeffi Girgenti, owner of The Nail Cafe in Woodland Hills, California. "Our washing machine never runs unless it's fully loaded, and then only with energy-efficient soap."
5. Be materialistic. Go green by offering clients washcloths, rather than disposable paper towels, for drying hands. "I opt for crystal files whenever possible, as those can be sanitized and reemployed," says Tracylee, celebrity nail artist in New York City. "Also, instead of tossing paper nail files, I send them home with clients after each use."
6. Take it online. Upgrade to a paperless point-of-sale system for emailed receipts, and choose a comprehensive website that's easy to view on mobile devices in lieu of printed menus. "Salon waste often comes from sources people don't typically consider, like paper used to generate receipts and excessive packing material for the numerous supplies required to do our jobs," says Carla Collier, owner of Nail Perfect in Tehachapi, California. "That's why I switched to a printer that uses vegetable- and soy-based ink, plus earth-friendly paper in all printed products and outer packaging, including FSC-certified recycled papers. (Some of the boxes are even manufactured via wind power.) Many certified organic offerings employ ingredients that lessen our impact on the environment, too, and there are now more vendors practicing sustainable farming methods, which means it's easier than ever to make smart product choices."
7. Drink responsibly. Instead of serving bottled water or other beverages, use a water cooler and bring refreshments to clients in reusable containers. Salon-branded mugs and glasses lend their own charm!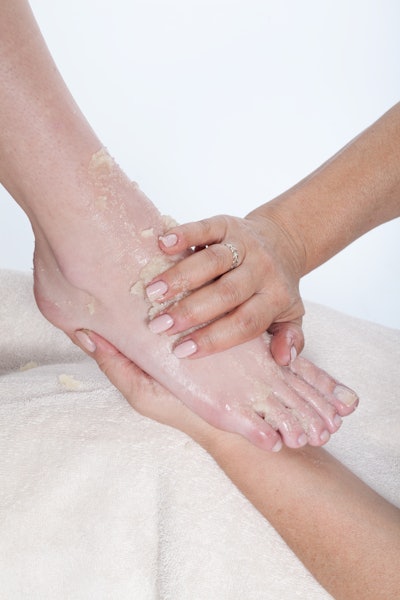 8. Watch your water use. "My transition to waterless pedicures started in early 2016, when I converted to dry-only foot treatments," says Amy Rigsby, nail technician and blogger in Trion, Georgia. "Pathogens sometimes flourish in wet environments, and I wanted to alleviate my clients' sanitation concerns—but equally important, this move was meant to decrease my environmental footprint. My pedicure is now footbath free, and I don't need water to run a disinfection cycle, so I'm saving water twice in a single service." —Francesca Moisin
What earth-friendly practices do you use in the salon? Tell us in the comments, below.
[Images: (from top) Getty Images/JWltd/Stone; Getty Images/Walter Zerla/Cultura; Armando Sanchez]
This article was first published in the April 2017 issue of NAILPRO.