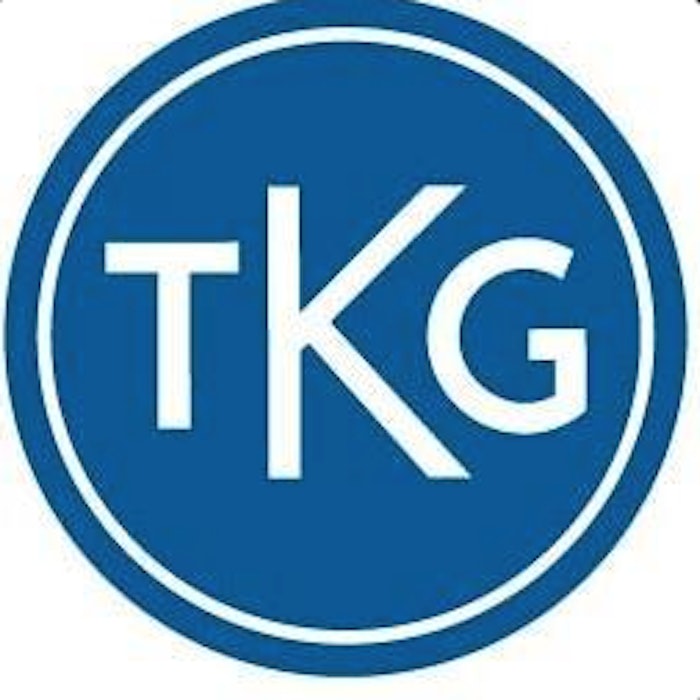 As the world's largest manufacturer representative organization, The Kirschner Group, Inc. is now offering its clients a world-renowned approach to the digital market. Effective April 2017, The Kirschner Group, Inc. will launch its social media and digital marketing department which will offer clients the opportunity to increase brand awareness and grow successfully in the digital space. The Kirschner Group, Inc. has also partnered with NAILPRO parent company Creative Age Publications, the leading beauty trade magazine publisher in the industry, housing more than eight titles and covering all categories in beauty. With an online reach of over 2.5 million digital viewers, TKG is partnering with Creative Age to successfully distribute content.
The digital department will be under the direction of Breanna Armstrong, an award-winning journalist and digital marketing expert, who understands the ins and outs of the beauty business and has created a successful business model to integrate brands with digital marketing. Armstrong has worked with the top influencers in beauty and has helped some of the largest names significantly grow their brand. Working with a large bank of influencers, brands can capitalize their digital presence.
"In this rapidly changing market where social media is the new growth driver for businesses, Armstrong's influencer relationships and understanding of how to harness their followers becomes a valuable asset to the companies we represent," Harlan Kirschner, CEO of The Kirschner Group, Inc said in a press release.

Combining compelling social media content, Creative Age's distribution and influencers as the top marketing tools, TKG will offer digital content support through videos, blogs, collaborations and online social media accounts. TKG's new department sets the bar high as the top platform for social media and digital marketing services in beauty. While the industry changes, TKG will remain innovative and constantly evolving.
"Creative Age Publications is excited to partner with The Kirschner Group, Inc. to support the social media growth of brands via digital marketing to help escalate brands to a new, online presence. With our 2.5 million online reach across our publications and Armstrongs's execution, brands will see a huge increase in social presence," Deborah Carver, CEO of Creative Age Publications said in a press release.
"Working with influencers and brands is a niche and passion of mine and I have brought brands and influencers together over the years to create successful online platforms through these key collaborations," Armstrong, director of social media and digital marketing of The Kirschner Group., Inc said in a press release. "I am thrilled to launch this department for The Kirschner Group, Inc. in partnership with Creative Age Publications."
[Images: Courtesy of Kirschner Group]
Read More: 
How To Be Social Media Ad Savvy