There's nothing like embracing self-love in an environment that truly celebrates the little indulgences of life, which is exactly what Los Angeles salon Olive & June is all about. You'll find that as soon as you walk into their salon.
Olive & June first opened up in 2013 with its Beverly Hills location before expanding to Pasadena and Santa Monica. With natural light streaming in through the open windows and a polish wall of dreams, the salon also features female-headed brands such as Deborah Lippmann and jewelry designer Kathleen Whitaker.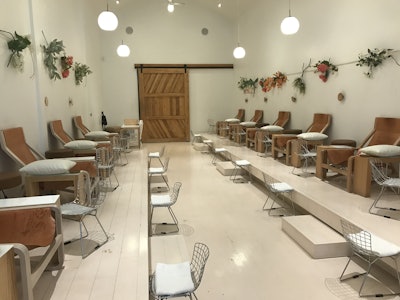 The salon has luxe chairs lining the walls for both manicures and pedicures.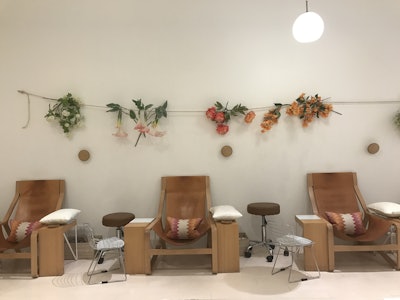 The added pillows allow for comfort as well as takes away the need for the client to move to a table.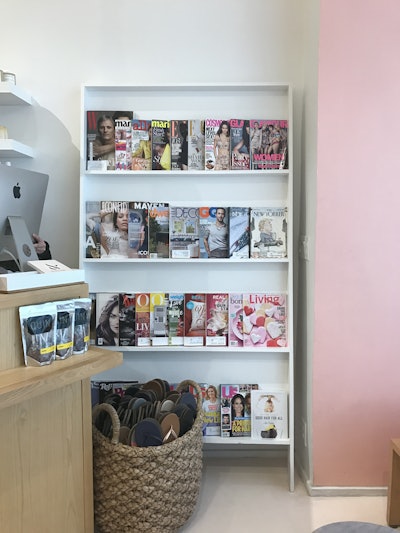 Olive & June also carries a variety of magazines neatly organized for any client's reading needs.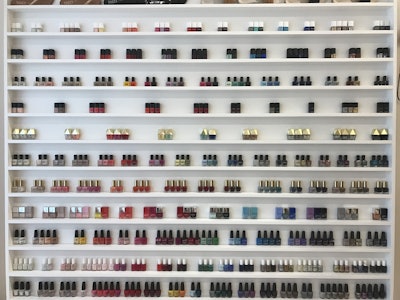 Here, they have an organized polish wall that features organic polishes as well as popular client favorites.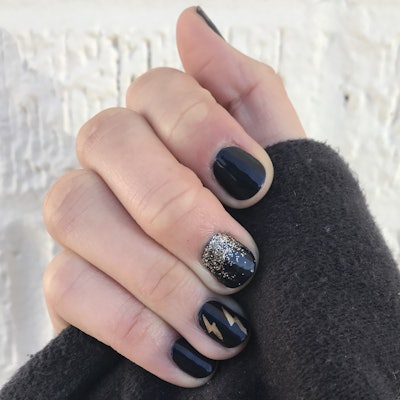 Along with their menu, which includes an all-organic option, their nail techs also offer custom nail art.
For more information about Olive & June, visit their website. Find more of their work on Instagram.
—Dale Arden Chong
[Images: Dale Arden Chong]