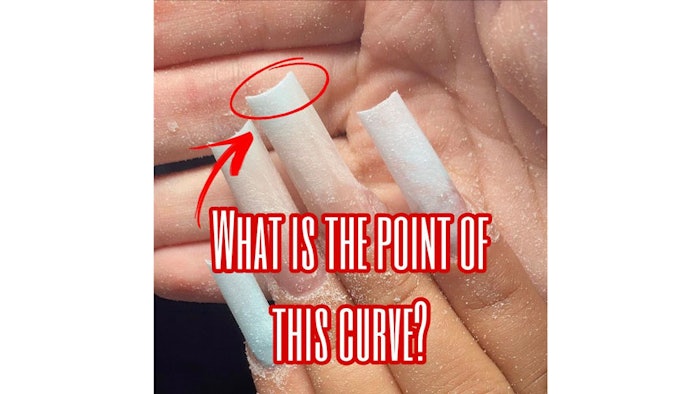 Have you ever wondered why square and coffin nails are curved on top? 
Santa Cruz, California nail artist Ruby, AKA @nailedwithru, took to Instagram to offer her explanation, stating that the c-curve shape helps nails last as long as possible while providing necessary structure and strength to longer nails. 
Ruby compared the c-curve to a tunnel, saying "a tunnel is never flat and always has a curve at the top because it has to withstand thousands and thousands of pounds of weight, otherwise it would fall through!" 
This is a great insight! You can read Ruby's tutorial below for more information. 
 Follow us on Instagram and subscribe to our free daily newsletter to receive the latest news for nail professionals.