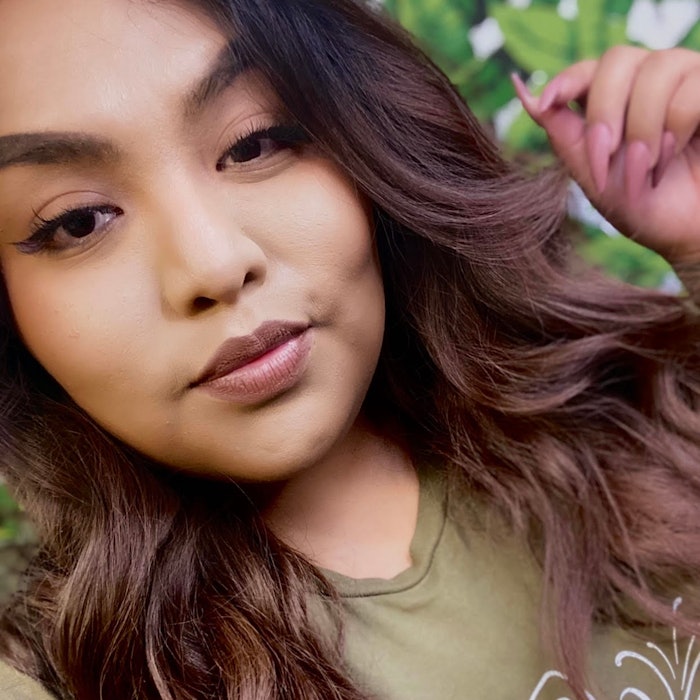 Phoenix, Arizona-based The Spot Beauty owner Lorena Cruz originally attended cosmetology school for hair 12 years ago.
"After taking my first nail class, I knew my true passion was nails," says Cruz, who specializes in sculpting. "It makes my business and craft stand out from the rest. My clients are always impressed with my sculpting process and the experience I've provided them."
Although Cruz loves hand-painted nail designs, finished off with Swarovski Crystals, you'll find her own talons, painted a matte nude—more than likely created with Valentino Beauty Pure acrylics and Young Nails products.
Related: NAILPRO 30 Under 30 Lorena Cruz

"The creative freedom nail art offers made me fall in love with the trade," says Cruz. "Ever since I opened my shop's doors in 2018, it's been a great journey meeting different faces and bonding with people over the art of nails. I'm excited to explore more of the industry and to teach and share everything I've learned throughout the years."