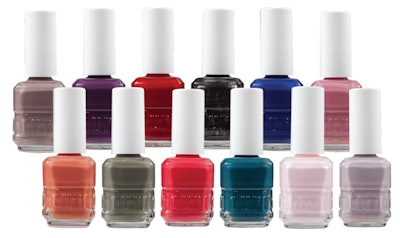 A mix of earthy neutrals and bold jewel tones, the Duri Revel in Luxury Fall/Winter 2015 collection features 12 new shades.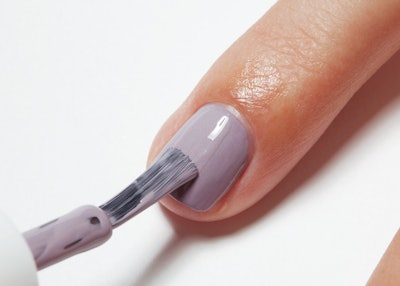 1. Prep the nail. Apply two coats of lavender Lost in Elegance and let them dry.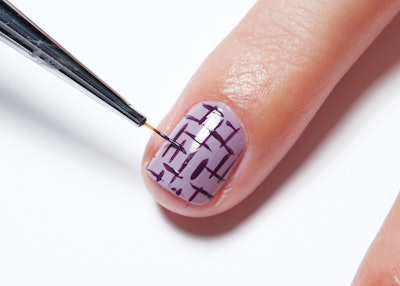 2. Next, use a thin detail brush to paint short vertical lines with dark purple Posh. Then, paint short horizontal lines across the vertical lines.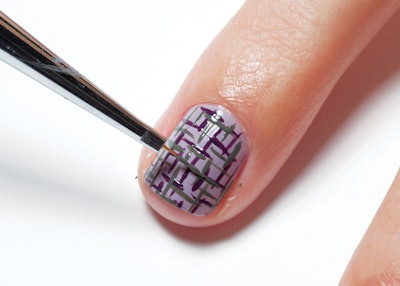 3. Repeat Step 2 using sage Live It Up!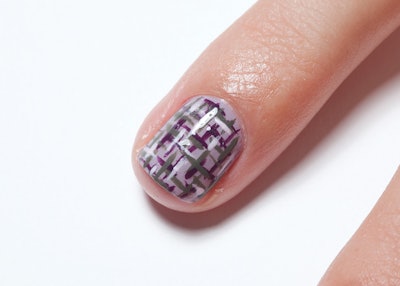 4. Finally, use a thin detail brush to add a few randomly placed short vertical and horizontal lines to the design with white Au Moment. Let the polish dry completely, then finish with top coat.
Images: Armando Sanchez