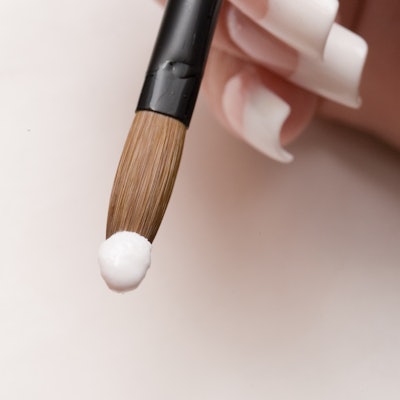 Have a question about working with acrylics? Here expert nail techs and industry professionals share their insider tricks for successfully working with acrylics.
1. "Let the product do the work for you. Too much heavy-handedness works against you and creates bubbles and product breakdown. Newer acrylics self-level beautifully, which means a little press and pull are all you need to achieve a beautiful nail. Also, thinner is better; with the new powders, there's no need for sculpting a thick nail to achieve a strong nail (in fact, if the nail is too thick, you're more likely to get lifting than with a thinner nail). Finally, lightly removing the shine is all that's needed for an acrylic to adhere to the natural nail; the more damaged the natural nail is, the more lifting you will have."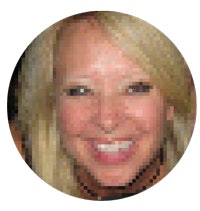 —Vicki Ornellas, nail technician, Allusions Nail Spa, Redding, CA
 
2. "When applying a liquid-and-powder enhancement, properly prep the nail prior to application. Make sure there is no cuticle left on the nail plate and that the nail is free from contaminants. Use the recommended mix ratio and sculpt with your brush, not with your file; this will ensure a thin, tough enhancement that will not lift. Choose a quality product and stick within the system for the best results. Use custom blending to create a more natural look, and keep enhancements thin, balanced and sleek, and you'll have a full book!"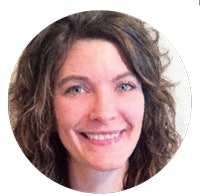 —Kristina Saindon, CND education ambassador and nail technician, Denver, CO
3. "Good nail prep is always the main key to enhancement success, as is knowing your product. Practice makes perfect when sculpting nails, especially pink-and-whites!"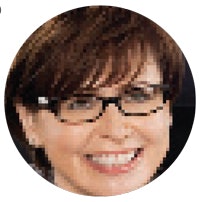 —Suzi Weiss-Fischmann, executive vice president and artistic director, OPI Products, North Hollywood, CA
4. "Using full-well tips can hinder good adhesion. Instead, use half-well or well-less tips. More of the natural nail is exposed for the acrylic to adhere to and using these tips saves time. That's why so many techs are going to sculptured application; the acrylic doesn't need the aid of the tip. When working with these newer polymers and monomers, get your ratio right. The old-style acrylics were more forgiving if your liquid-to-powder ratio was off; today, the window for proper application is much smaller. Don't apply the product thickly; using a tip with a deep C-curve or pinching a C-curve while sculpting will give you all the strength you need. Take classes to learn how to do the pinching technique correctly because doing it while the product is soft enough to bend will ensure that you won't damage your client's natural nails."



—Elaine Watson, vice president of marketing and sales and global education director, Star Nail International, Valencia, CA
Still have a question about acrylics? Email it to nailpro (at) creativeage (dot) com with subject line "Ask Guest Editor" and it may be answered in print in an upcoming issue!