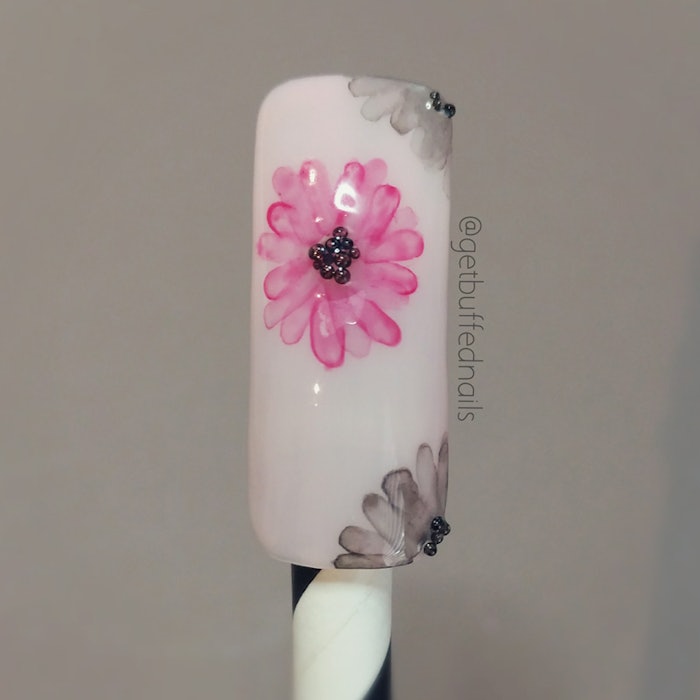 Sarah Elmaz of
Get Buffed Nails
shows how to create a unique watercolor flower design using acrylic paint. This design is a must-try, especially with spring right around the corner!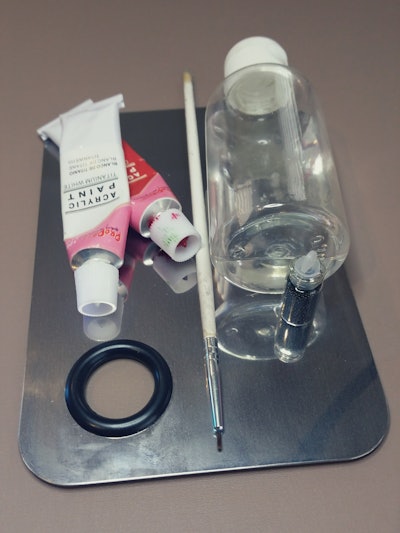 1. You will need:
Acrylic paints
Water
Caviar beads
Nail art brush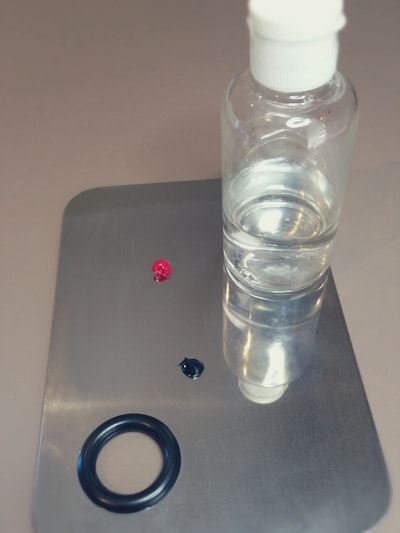 2. Put small dots of the acrylic paint you are using onto an artist palette.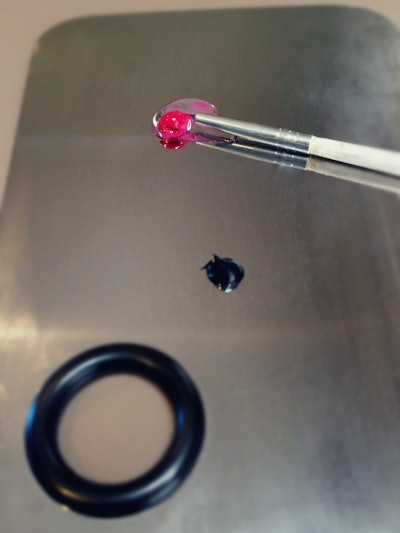 3. Add about 10 drops of water to each small dot of acrylic paint, mix it up, and make it quite watery (add more or less water if needed).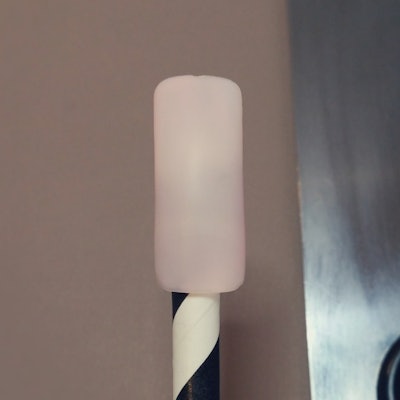 4. Paint your nail a pale color of your choosing. I used gel polish and wiped off the tacky layer.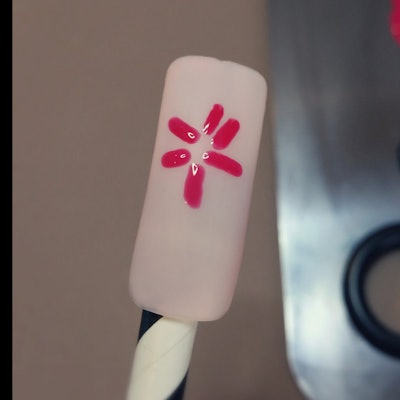 5. Begin to place watery drops of paint onto the nail in petal shapes (be careful not to let the petals touch at this point). Allow them to dry for around a minute.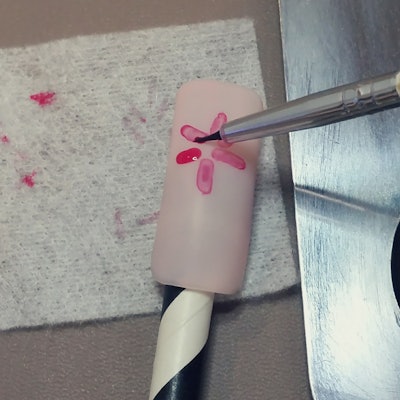 6. Dry off your brush on a lint-free wipe, then touch it to each petal. It will soak up the excess water leaving a watercolor ring. Allow to fully dry.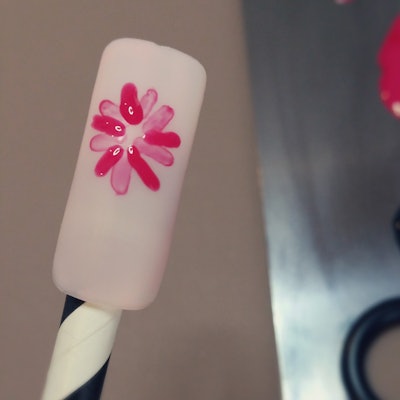 7. Keep layering more petals until you are happy with the effect.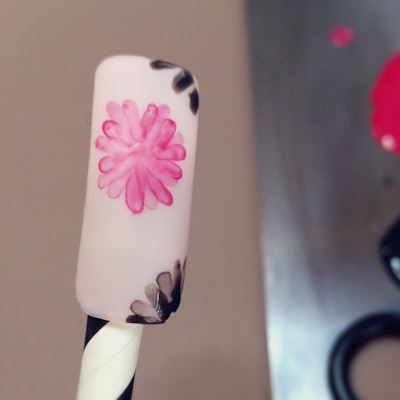 8. Once complete, it will look something like this.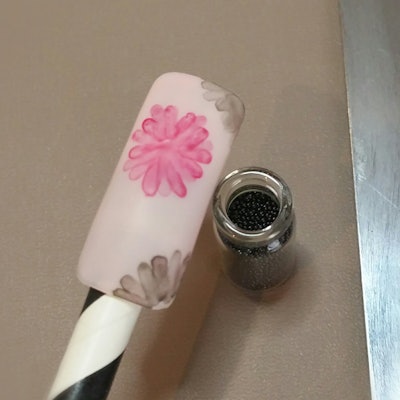 9. Now you will need your caviar beads. In the center of each flower, you can use a dot of glue or gel (whatever you prefer). Add around five beads to each flower.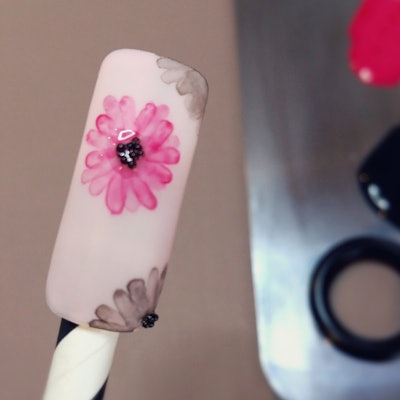 10. Cure the beads so they are secured in place.
11. Finally add a layer of top coat and you're DONE!