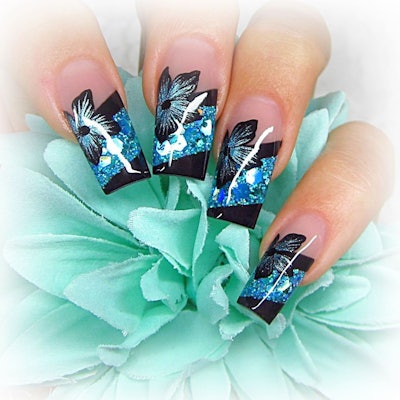 German nail artist Kamila Achatz does unbelievable work and creates unique nail designs that are seemingly perfect. Take a shot at her blue and black flower  maniure yourself by following her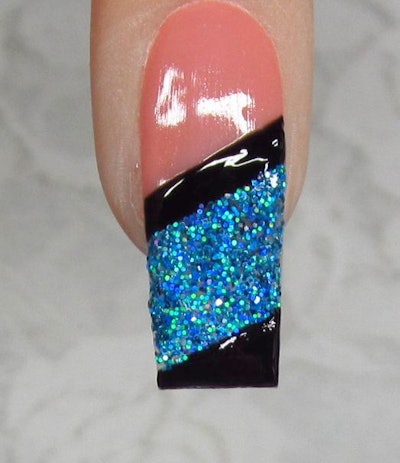 Step 1: Prep the nail and build the gel enhancement as usual. Cure. Apply Extreme Effect Glitter Gel from Jet Set Beauty in a sideways French position over your cover gel. Cure. Draw two black lines on either side of your glitter with black UV gel. Cure.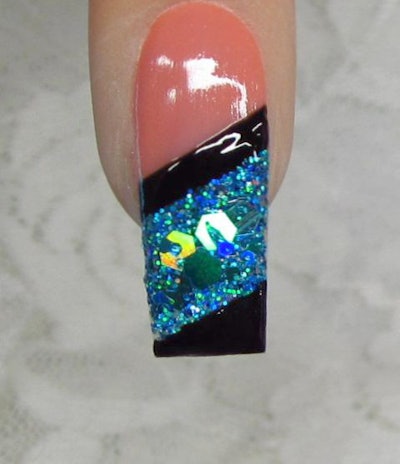 Step 2: Add a layer of clear gel and apply chunky glitters. Cure.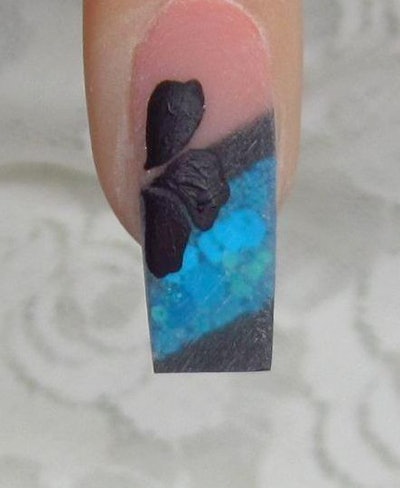 Step 3: Buff the nail and file corners to correct shape. With black acrylic paint and a thin brush, draw a silhouette of a flower.  

Step 4: Use a thin brush to add blue metallic paint (Kamila used Marielle Metallic Colour) in thin, wispy lines to the petals.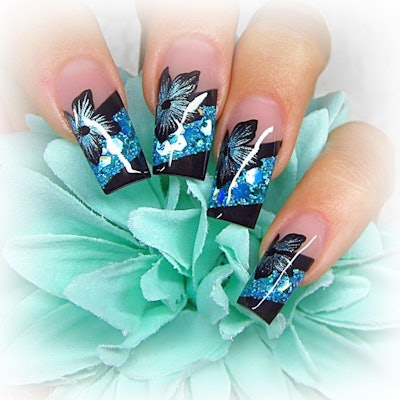 Step 5: Add your gel top coat, cure, and wipe the sticky layer. Done!
Products from: jet-set-store.de
See Kamila's website: naildesign-by-kamila.de
Like her on Facebook: facebook.com/naildesignbykamila
[Images: Kamila Achatz, Jet Set Beauty]