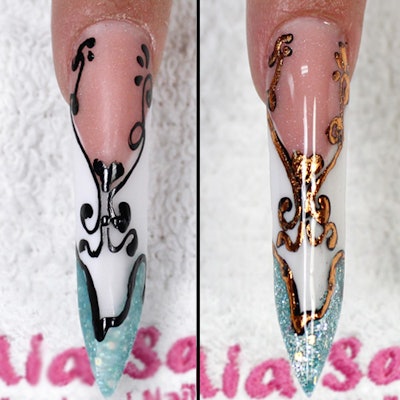 Known for their cutting-edge nail art products, Mia Secret does not disappoint with the introduction of its new Nail Foils. Available in 24 vibrant colors, the foils add a metallic effect to any gel enhancement. By laying down the design in black first, you can control where the foil adheres to the nail!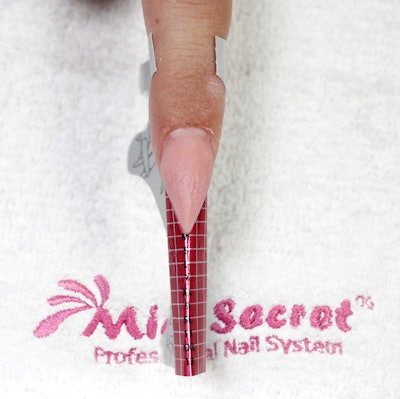 Step 1: Prep the natural nails and fit a form to the nail.  Use Cover Pink Acrylic to extend the nail plate.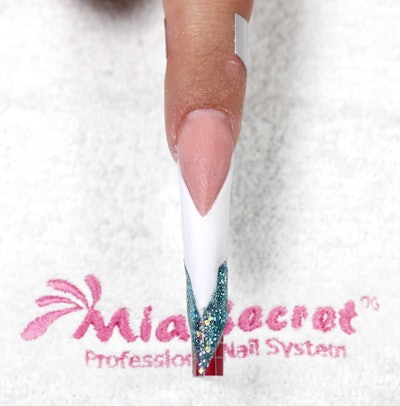 Step 2: Create the smile line and sculpt the free edge by applying White Acrylic and Caribe Colored Acrylic.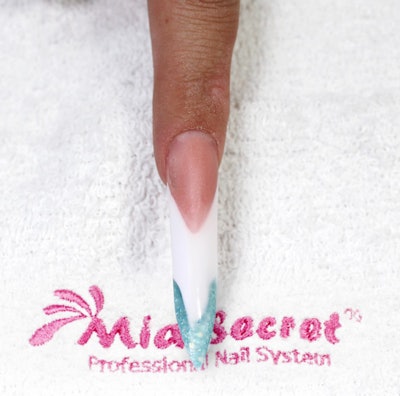 Step 3: Remove the nail form and file and shape the nail.
Step 4: Using a black nail art pen, add designs to the nail. Then place two drops of eyelash glue on a clean surface, dip a nail art brush into the glue and trace the design. Let dry.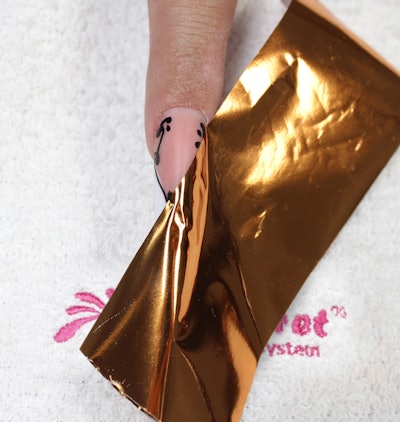 Step 5: Press and hold the foil on top of the coated design for five seconds, then remove.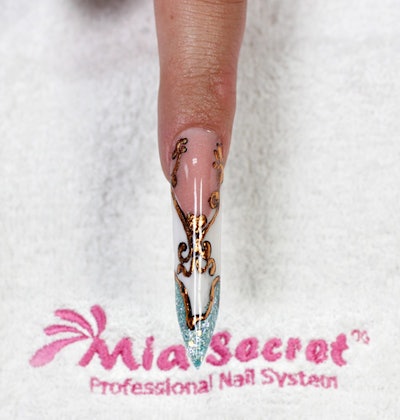 Step 6: Seal the nail art with UV Finish Gel and cure under a UV or LED lamp.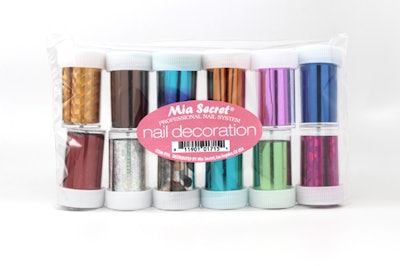 miasecretnails.com
626.581.4444
[Courtesy of Mia Secret]