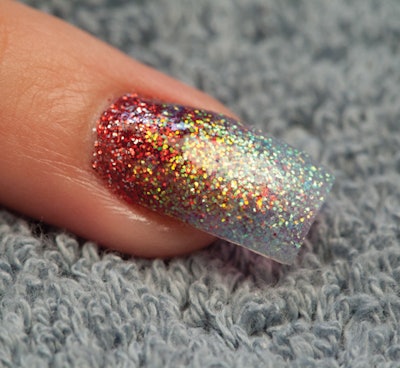 Bring bright shine to clients' acrylic nails with glitter from SuperNail. See how.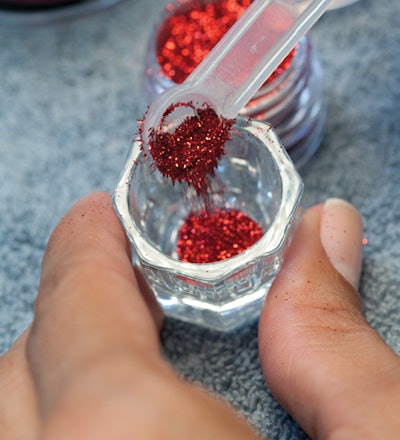 Step 1: To create an ombre nail design, start by pouring white, blue, and red glitter into three separate dappin dishes. Add SuperNail Clear Acrylic Powder to each, using a ratio of 60% powder to 40% glitter.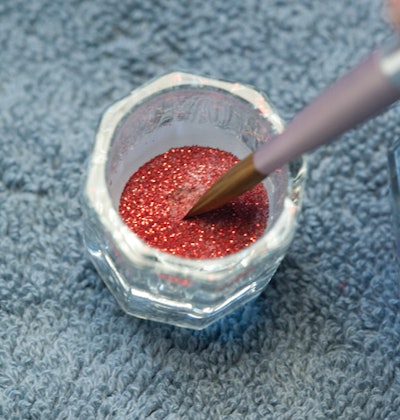 Step 2: Dip an acrylic brush into SuperNail Professional Liquid Monomer, then into the red glitter/acrylic powder mixture to create a ball. Apply to the nail starting at the cuticle then fade towards the nail tip, stopping at roughly half the length of the nail.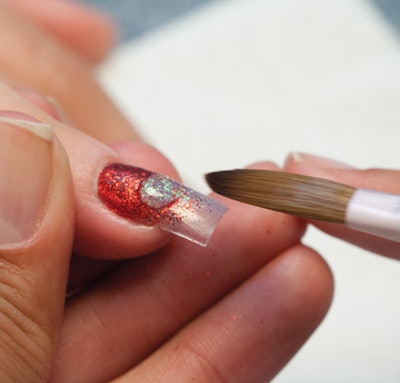 Step 3: Repeat the process with the blue/glitter acrylic mixture, starting at the center of the nail, brushing toward the nail tip. Blend the blue and red by lightly brushing backwards.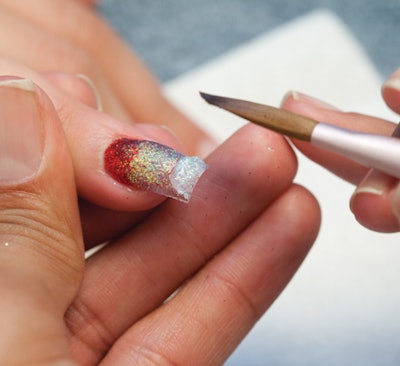 Step 4: Repeat the process with the white glitter/acrylic mixture. Starting near the nail tip, brush towards the nail tip to fade, then blend back to fade into the blue glitter.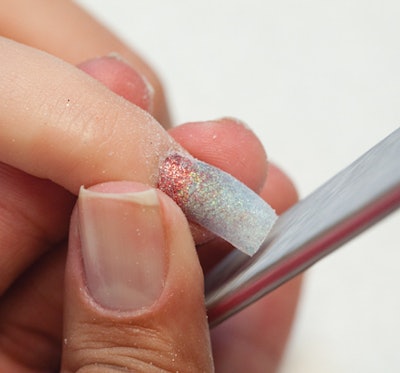 Step 5: File and shape the nail to the desired look.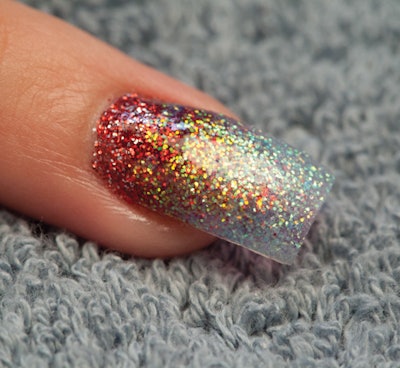 Step 6: Finish with SuperNail Clear Gel or use SuperNail Rapid Seal for a no cleanse UV Top Coat.