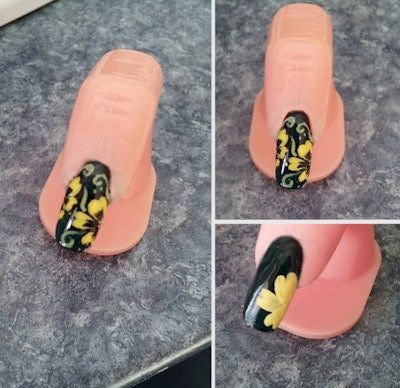 Brighten up cold, dark days with yellow pansies. Nail tech Amy Henderson of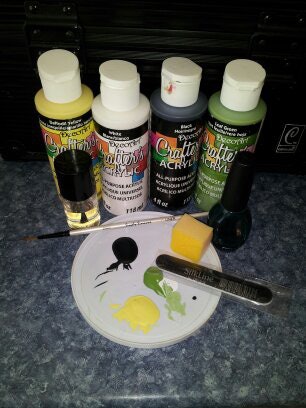 Supplies needed: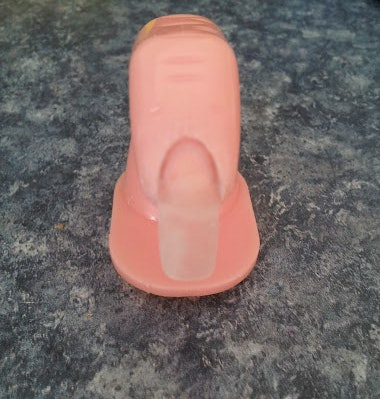 Step One: Prep nail by lightly buffing surface and applying a base coat like Orly Bonder Base Coat.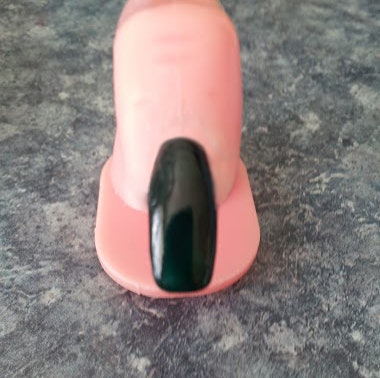 Step Two: Choose a darker green for your base color – Amy used a hue from the OPI Kardashian Kollection (Khloe Had A Little Lam). While drying, prepare your basic palette of yellow, black, white and green. You can used acrylic paint for this.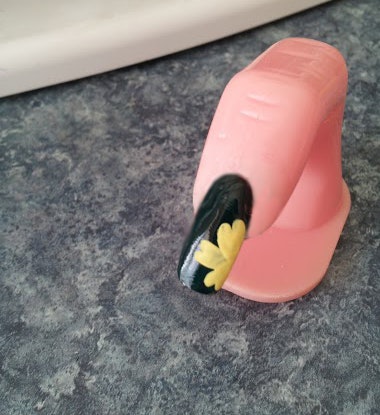 Step Three: To start your flowers, create medium sized heart shapes along one side of you nail. Fill in until desired shape is reached.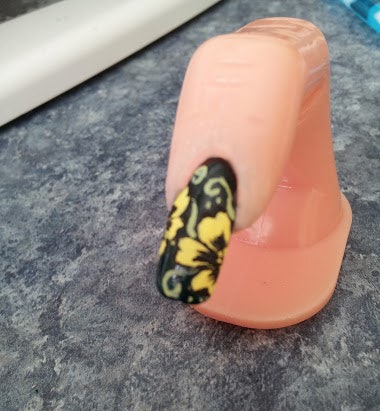 Step Four: Outline flower petals lightly with black paint. Create small lines mid-petal to the center of the flower. Fill in around the flower with light green vines. She mixed her white paint with green to get the perfect shade.
Don't worry if it look matte and dull while it dries. Once the top coat is on, the flowers will POP!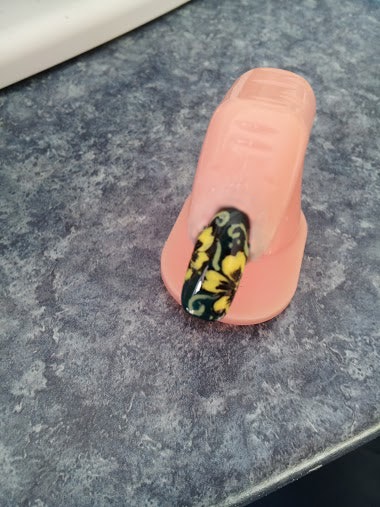 Step Five: Finish with top coat, and voilà!
Check out Amy Henderson's salon Elite Manicures in our NAILPRO-file interview. »
 
[Courtesy of Amy Henderson]