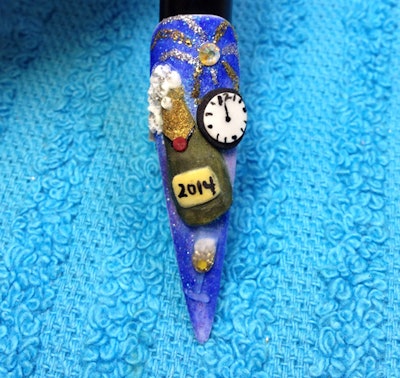 Show off your sculpting skills and give clients perfect nails to ring in the new year! You can tailor this look by Zahira @zi_nails to any nail shape.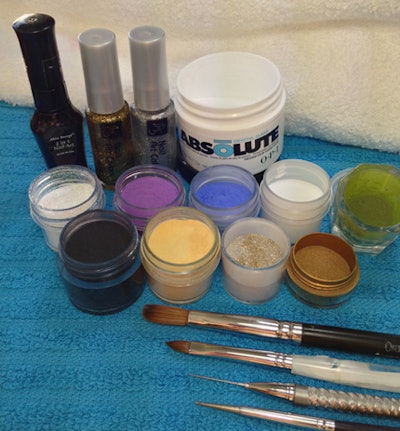 Materials needed:
Monomer
Colored acrylics: black, yellow, green, metalic gold, white, purple, blue, red, and gold glitter mix
Clear acrylic
3d brush
8 Kolinsky brush
Dotting tool
Needle tool
Black paint
Silver glitter
Gold glitter
Rhinestone
Finish gel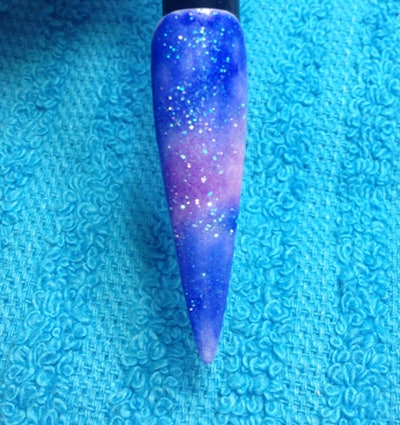 Step 1: Color the nail with blue and purple acrylic. This technique is done with 70% monomer 30% acrylic. Just a fine layer of color.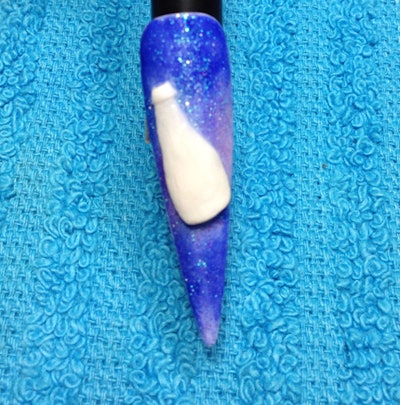 Step 2: Create a bottle shape with white acrylic.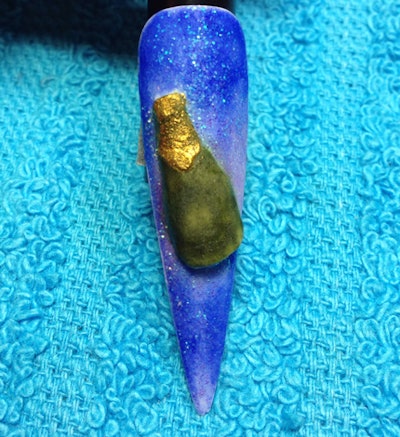 Step 3: Color the bottle with metalic gold and green acrylic.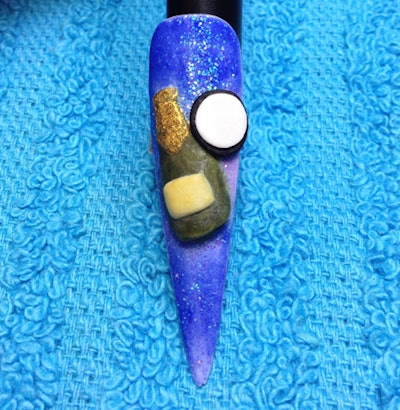 Step 4: Create the label with yellow acrylic. Create a clock! Place a bead of black acrylic then white on top.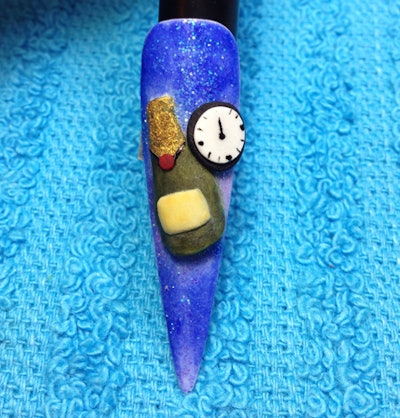 Step 5: Add details on bottle and clock with paint.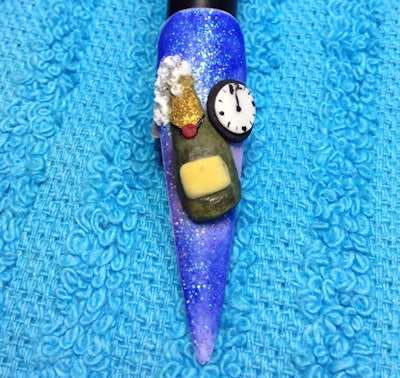 Step 6: Add bubbles! Place white acrylic on top of the bottle and when it's almost dry use a dotting tool to create texture. Add glitter.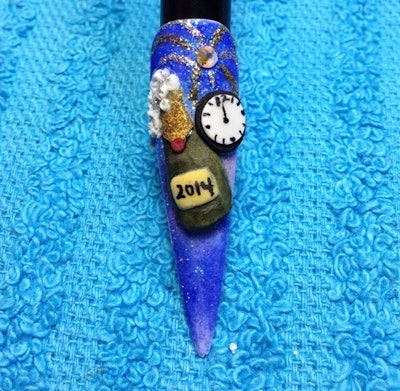 Step 7: Draw a firework with a rhinestone and glitter. Draw 2014 on the label.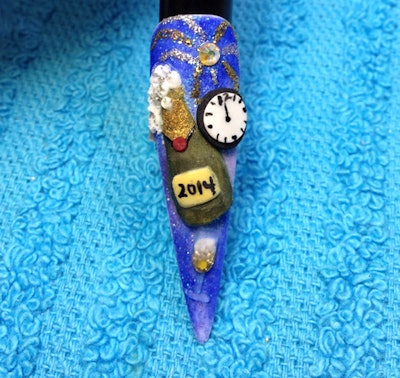 Step 8: Create champagne flute.
8a. Place a U shape bead of golden glitter.
8b: Then on top, add a small bead of white acrylic. Add texture with the needle tool.
8c: Create a flute with clear acrylic. Then add finish gel just to the glass. Use black acrylic to shade the sides
And you are done!!!
Nails by:
Zahira Garcia
Certified Nail Tech
Carolina, Puerto Rico
Instagram @zi_nails
3048 Sierra Rd.
San Jose, CA 95132