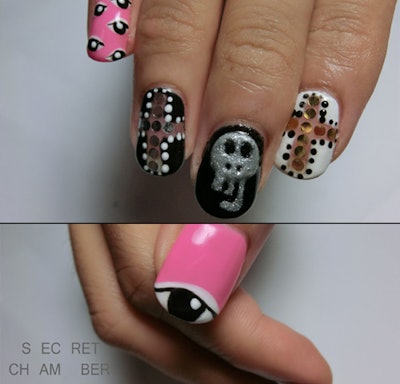 Inspired from KENZO Fall/Winter 2013 EYE Collection, Rebecca of Secret Chamber Nails created a fab gel manicure we've truly got our eyes on. Just in time for Halloween, hone you nail art skills and paint these tips for a client. See the tutorial.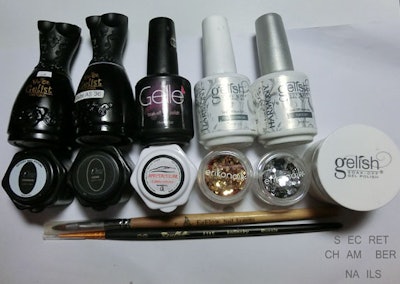 Supplies Needed: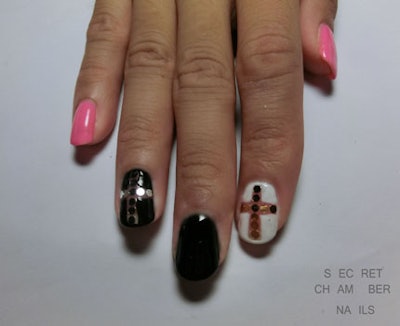 Step 1: First, apply Foundation Gel Polish for the base. Apply pink, white, black gel polish. Align the silver and gold flakes into a cross using Extension Gel.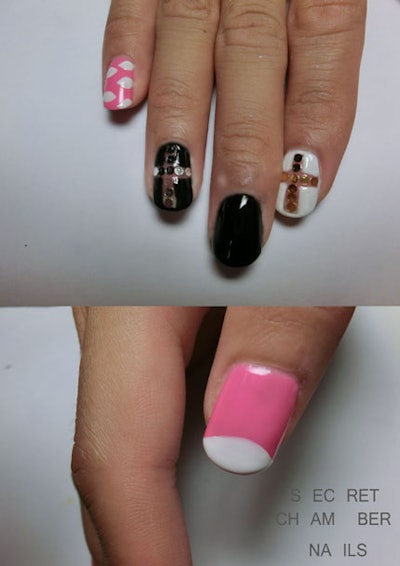 Step 2: Apply white gel for the frame of the eyes.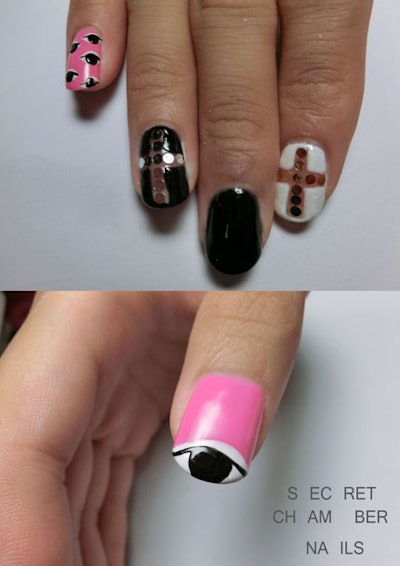 Step 3: Apply black gel for the eyelids and pupils.
Step 4: Add a little dot using the white gel art inside the pupil. Using a dotting tool, dot white and black gel around the cross.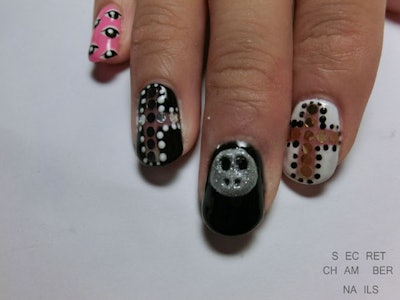 Step 5: Using silver acrylic powder to create the face of the skull. Use a dotting tool to create the eyes and nose of the skull.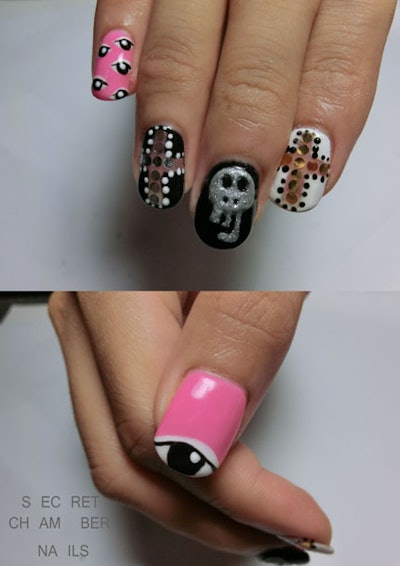 Step 6: Using silver acrylic powder to create the mouth of the skull. Last, apply Top it Off Gel Polish to seal.
 
Tutorial courtesy of Rebecca Chuang of Secret Chamber Nails.
Secret Chamber Nails is located in Singapore, Tampines.
Email for an appointment: nailssecretchamber@gmail.com