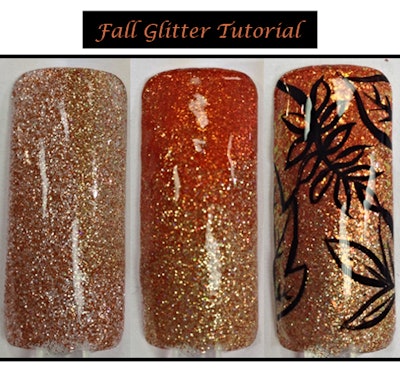 The first day of fall is not long off! Prepare clients with this elegant glitter manicure by Jessica Vero. See her step-by-step for the design on the following pages.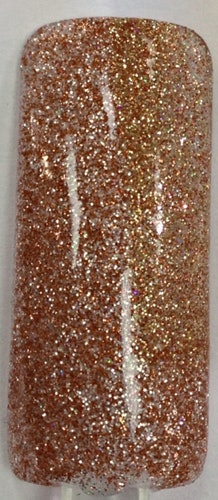 Step 1: Start with a solid gold sparkle polish.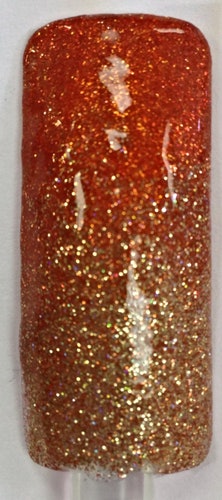 Step 2: Using a makeup sponge, apply a translucent copper polish over the tip fading down.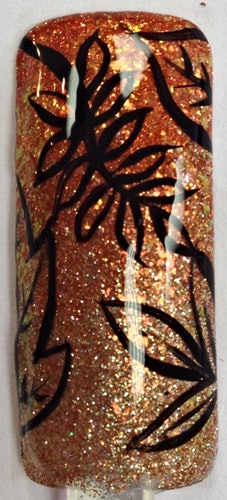 Step 3: Using a fine black striping paint, paint in the outline of different shaped leaves.
 
Jessica Vero is a tech operating as Jessica Vero Nail Design in Richmond, BC. To see her latest designs, visit her blog, Nailed Daily; or follow her on Instagram @jvnaildesign.
[Courtesy of Jessica Vero]