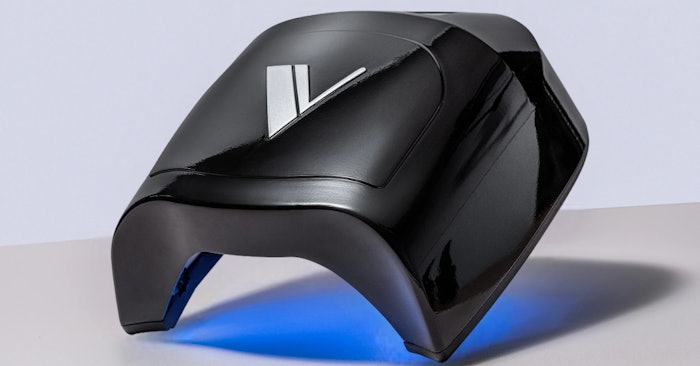 Valentino Beauty Pure has released its first LED lamp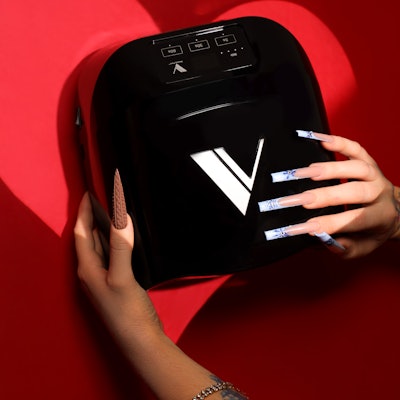 The LED Cordless Lamp from Valentino Beauty Pure has a sleek black finish with multiple timer settings and a battery built to last.
The acetone-resistant lamp works great with both UV & LED gels.
Key features of the VPB LED Cordless Lamp
36-watt cordless LED lamp
20 high-quality LED bulbs
Flash cures in 5 seconds, 30 seconds and 60 seconds
Battery longevity up to 10 hours of service
Includes universal 120 / 240V adapter
VBP Educator Leah Candiliere says, "The fact that I wear some of the longest stiletto nails and can still comfortably fit my hand by curing makes me consider no other lamp on the market!" 
Follow Nailpro on Instagram and subscribe to our free daily newsletter to receive the latest news for nail professionals.