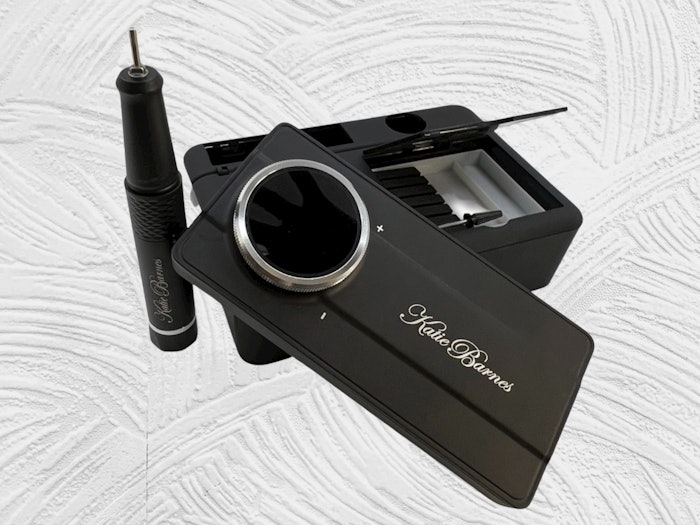 Katie Barnes Tool Range releases 

powerful yet quiet portable e-file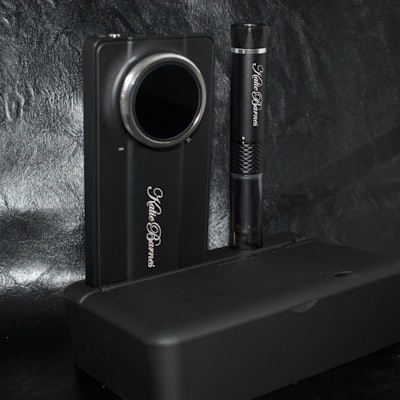 Convenient for nail techs on the go, the KB Portable E-File from Katie Barnes Tool Range is a portable e-file and charger in one. The e-file charges in any USB port, power bank, laptop or car charger with no extra cords required, saving you time and money on energy bills. 
The included desk stand and bit tidy ensure you'll always have your bits close at hand. The drill features stop, pause and memory functions, so you can pick up right where you left off shaping your clients' nails. 
Katie Barnes Tool Range includes free e-file machine education with the purchase of the KB Portable E-File.
About Katie Barnes: Katie Barnes is a multi-award winning nail technician, educator, competition judge and brand owner with more than 14 years of industry experience. She is renowned for her experience and knowledge on the competition circuit and her obsession with the creation of the perfectly structured enhancement.     
 Follow us on Instagram and subscribe to our free daily newsletter to receive the latest news for nail professionals.