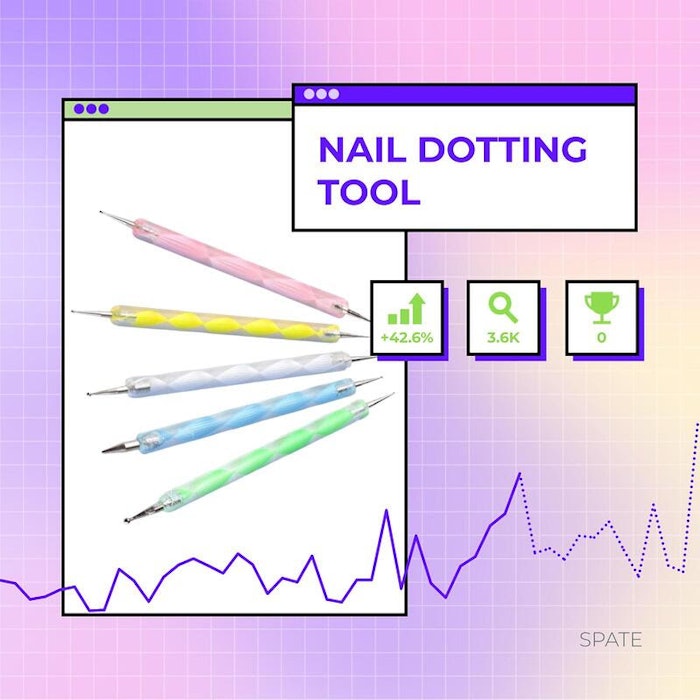 Courtesy of Spate
According to Spate, nail art has increased in popularity, and consumers are searching for the nail dotting tool to design detailed nail looks.
On average, there are 3.6K searches every month in the U.S. for a nail dotting tool.
Related searches include terms like: how to, designs, set, how to make, where can I buy, easy and alternative—indicating that consumers have purchase intent and are curious as to how the tool can be best utilized to create stylish nail designs.
No particular brand is a market leader, so brands do have the opportunity to grab market share through effective branding, content, education and innovation.